Valentine's Day is a perfect occasion to express your feelings to loved ones. To find a gift that will impress and pleasantly surprise, it is better to start preparing in advance.
As per countless surveys, red boxes of chocolates, heart-shaped cakes and other edible gifts are among the most popular Valentine's Day gifts. Flowers, postcards, sweets, toys and balloons are also traditional symbols and decorations of the holiday. On this day, you can invite your boyfriend or husband, girlfriend or wife to a romantic evening for a candlelit dinner with wine at home or a date in a trendy place. But if creating a romantic mood is not enough for you and you would like to celebrate and surprise your beloved with something original and memorable, then you can check this guide of Valentine's Day gift ideas for her and him.
A gift for 14 February can both improve relationships and strengthen a pair or kill your "love". What to give so as not to get into trouble? What to give to show your love and care? What unusual gift will your loved one cherish and use, rather than destined for a trash bin?
Valentine's Day Gifts for her
Cosmetics, favorite perfume, clothes and sexy lingerie, or what else can you give to your partner? An extremely difficult question, especially when you have been together for more than a year. And with each holiday it becomes more and more difficult to answer it. Make a surprise and present something from high-tech gadgets that will not only bring joy at the moment of delivery, but will make life easier every day.
Blender
A universal useful gift is a blender, especially if it has smart features. Such a device will become the best assistant in the kitchen for any person.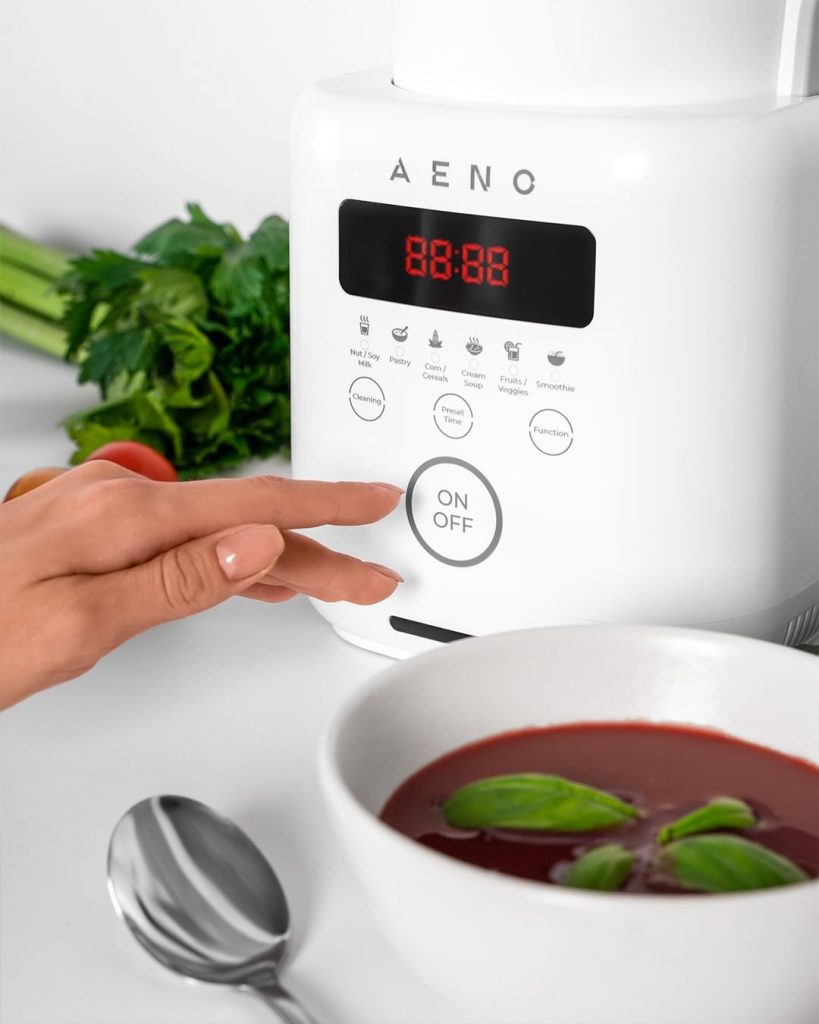 If your girlfriend loves to cook, then she can do it faster and easier because part of the operation of grinding, mixing, creating the desired texture and steaming will be taken over by a blender. The recipe for any of the most complex dishes will be easier with a blender.
If she is not a fan of cooking at home, then with a blender she can make smoothies and shakes. And perhaps he will also use it, because cooking with a modern blender is so easy and exciting.
In the article "Main types of blenders", you can find details about the capabilities of different models of such kitchen devices.
Robot Vacuum Cleaner
Free your girlfriend's time from cleaning for self-development, hobbies, sports, or even guilty pleasures. Robot vacuum cleaner will be the best choice to take care of it. She will be able to set a convenient schedule and cleaning route. Do not be afraid that the gadget will be discharged. If the charge runs out during the cleaning process, the smart device will go to the charging base itself and continue cleaning after recharging. Your girlfriend will certainly be able to spend time free from cleaning with you.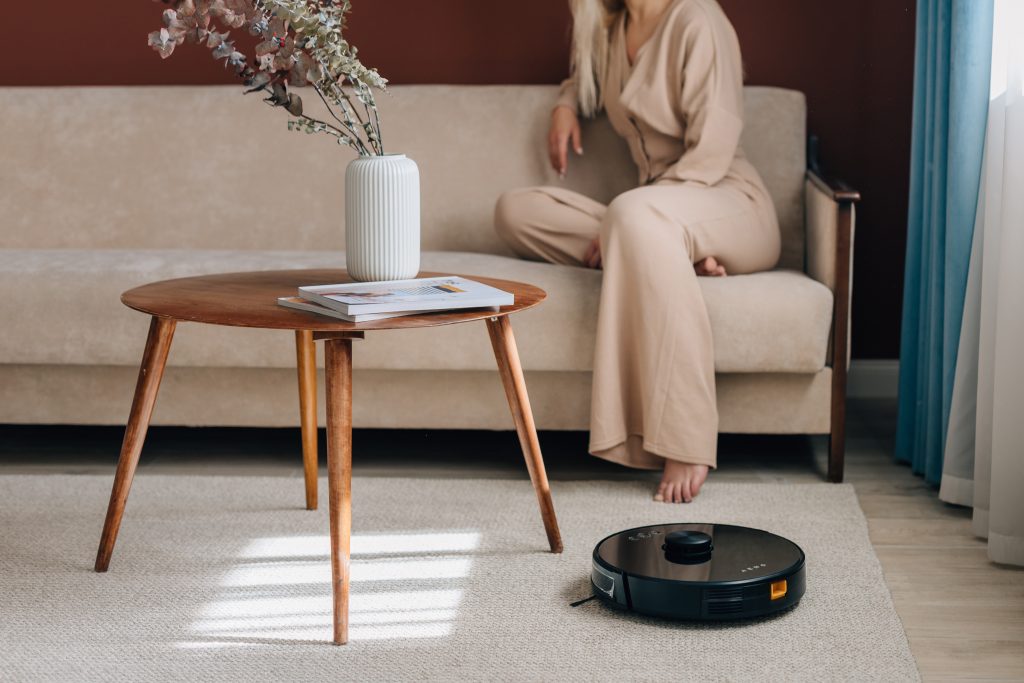 You can find out details about models and choose a robot vacuum cleaner for your girlfriend in the Cleaning section.
Electric Oven
This is not the most obvious device for a Valentine's Day gift. But it is clear that an electric oven can surprise. If your girlfriend appreciates coziness and comfort, loves to cook, but does not want to stand by the stove all day and night, an electric oven is a good choice for a gift.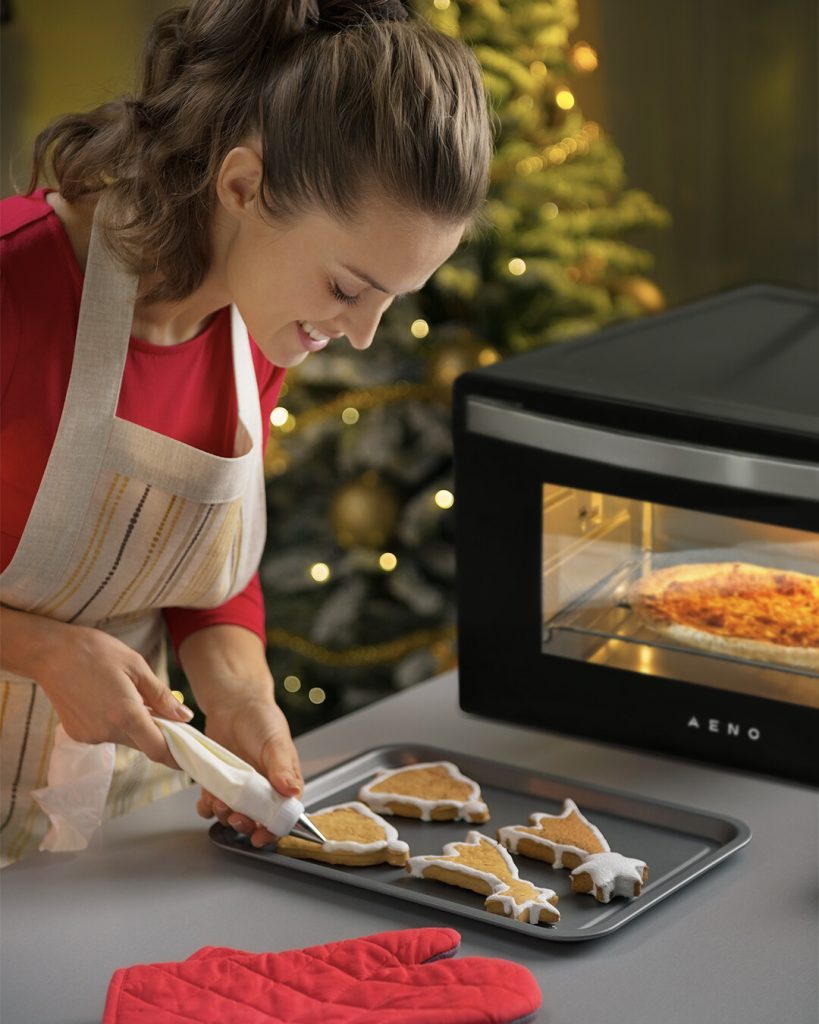 It's also a great gift option if your girlfriend doesn't have an oven and only has a hob. The oven will become a useful and necessary device in the house for sure.
Read more about the attitudes of deciding on the best oven for you in the article "Oven buying guide: how to choose a good oven".
Garment Steamer
A steamer for a girl is like a fairy godmother for Cinderella. It allows users to help quickly refresh and put her clothes in order. The device gently steams things to cleanse dirt and smooth out wrinkles.
The steamer is suitable for different types of fabrics and products. The AENO GS3 Garment Steamer model weighs less than one kilogram and allows for comfortable use both horizontally and vertically.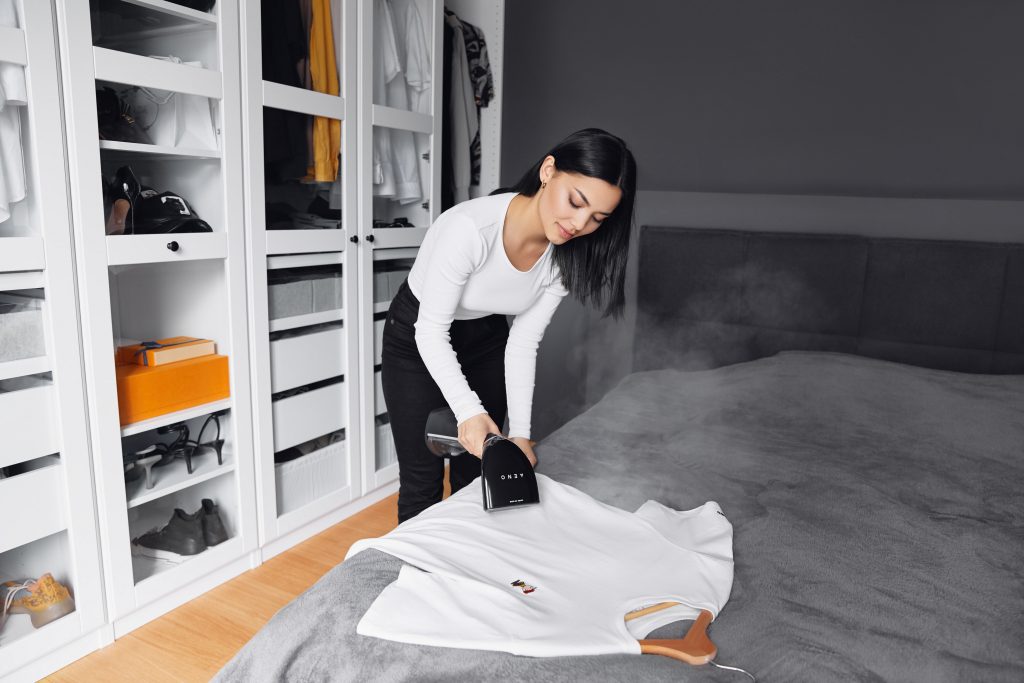 With this device, you can not only steam and straighten clothes, but also clean clothes, curtains and even upholstered furniture and other textiles in the house. Such a gift will save your girlfriend's time and money on professional dry cleaning services.
Air Purifier
Many try to lead a healthy lifestyle and maintain their well-being. As a rule, girls are often more actively involved in maintaining a comfortable microclimate in the house to maintain health and beauty. Purifier will demonstrate that you share the values of your girlfriend and support her desire to create comfort and improve the quality of everyday life.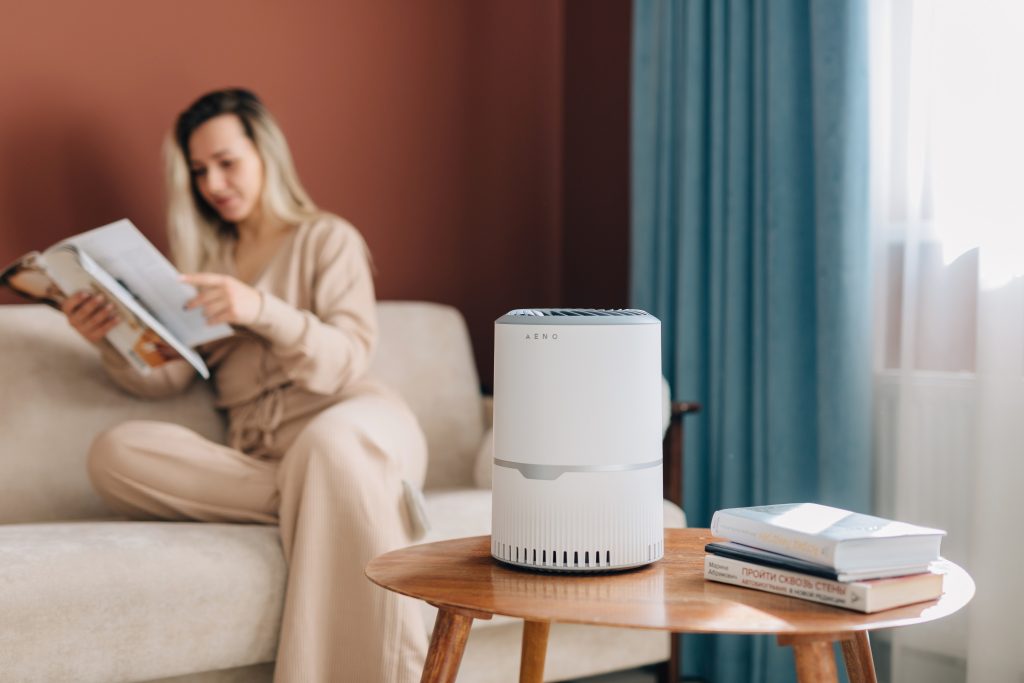 AENO Purifiers are an excellent choice. Models provide multi-level air purification through a HEPA filter, which is considered the best type of air filters in the world. This is a whole filtration system in one device: preliminary purification from large particles, retention of up to 99.9% of small particles with bacteria and allergens by the HEPA 13 filter, removal of tobacco smoke and unpleasant odors when air flow passes through the carbon filter.
Find out "Why do you need an air purifier – what does an air purifier do and how is it useful" at the link.
Valentine's Day Gifts for him
On the list of San Valentine's gifts for him, you can find a variety of options for devices for any man's interest: cars, cooking, personal care. Show your love by choosing a useful gift that will be used every day in everyday life with gratitude and a pleasant memory of you. Any of these high-tech gadgets would make a great gift not only for geeks or tech enthusiasts, but for many who appreciate comfort and high quality of life.
Electric Grill
An electric grill is a desirable device for almost everyone who is interested in cooking or just keeps a healthy diet.
A modern electric grill will allow your boyfriend to show off his culinary skills and take him to the next level. An electric grill will provide healthy, tasty and varied meals for every day. This device will become a sous-chef in the kitchen for preparing juicy meat steaks, fish fillets, grilled seafood, baked vegetables, and homemade burgers.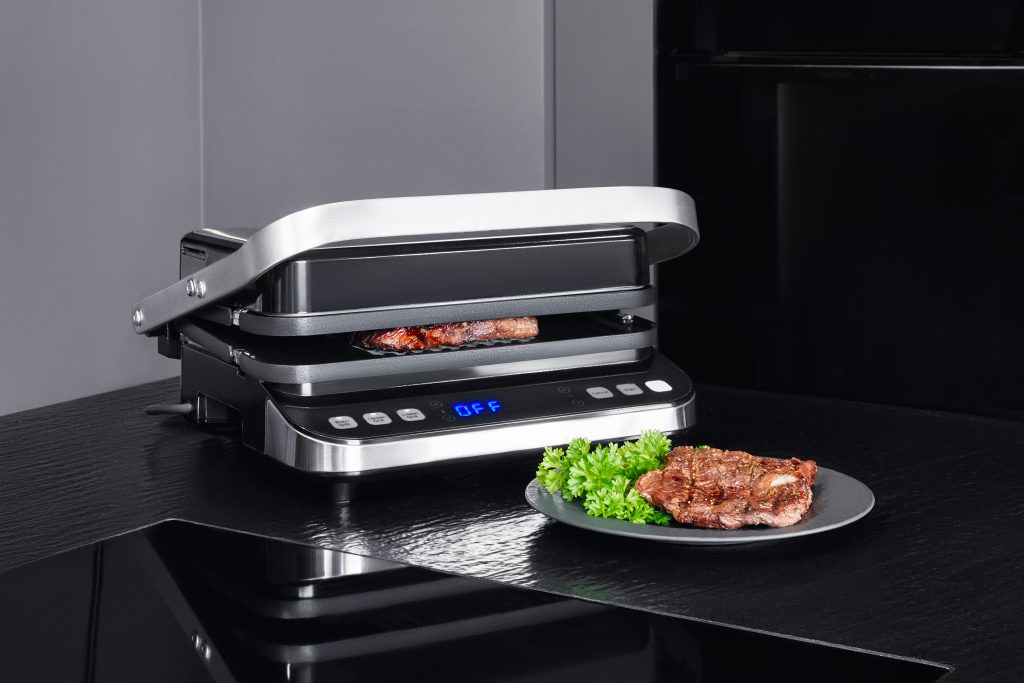 You can find out more details about different models of AENO electric grills in a special section Kitchen and choose the most suitable option for the best gift.
Electric Toothbrush
This device as a gift will demonstrate your concern for your partner. An electric toothbrush is a necessary gadget for personal hygiene. This type of tooth cleaning is the most effective according to dentists.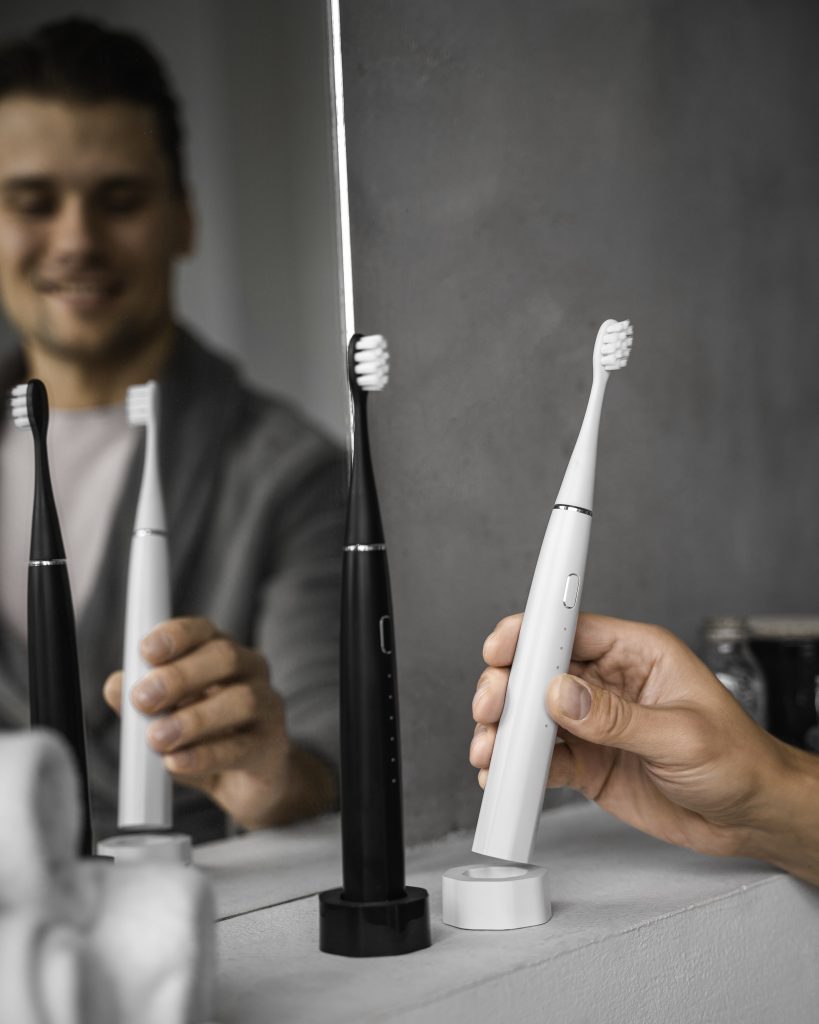 As a rule, such devices have the ability to select the most suitable mode of operation. This allows you to find the perfect individual option for each person. Smart toothbrush models control the duration of brushing, which should be 2 minutes and be accompanied by a change in brush movement.
Also, when choosing, it is important to pay attention to the quality of the bristles and additional options. For example, in AENO brand models, the bristles change color when it is time to change it. This is convenient, because you no longer need to remember when to do it.
See the Personal Care section for full specifications and features of AENO electric toothbrushes. Choose the right model and your boyfriend will remember about your care every time he brushes his teeth.
Sous Vide and Vacuum Sealer
Guys often like to try everything trendy first. Sous vide cooking technology is the most advanced culinary technique from the world of haute cuisine to date. Let your boyfriend feel like a chef with new kitchen gadgets.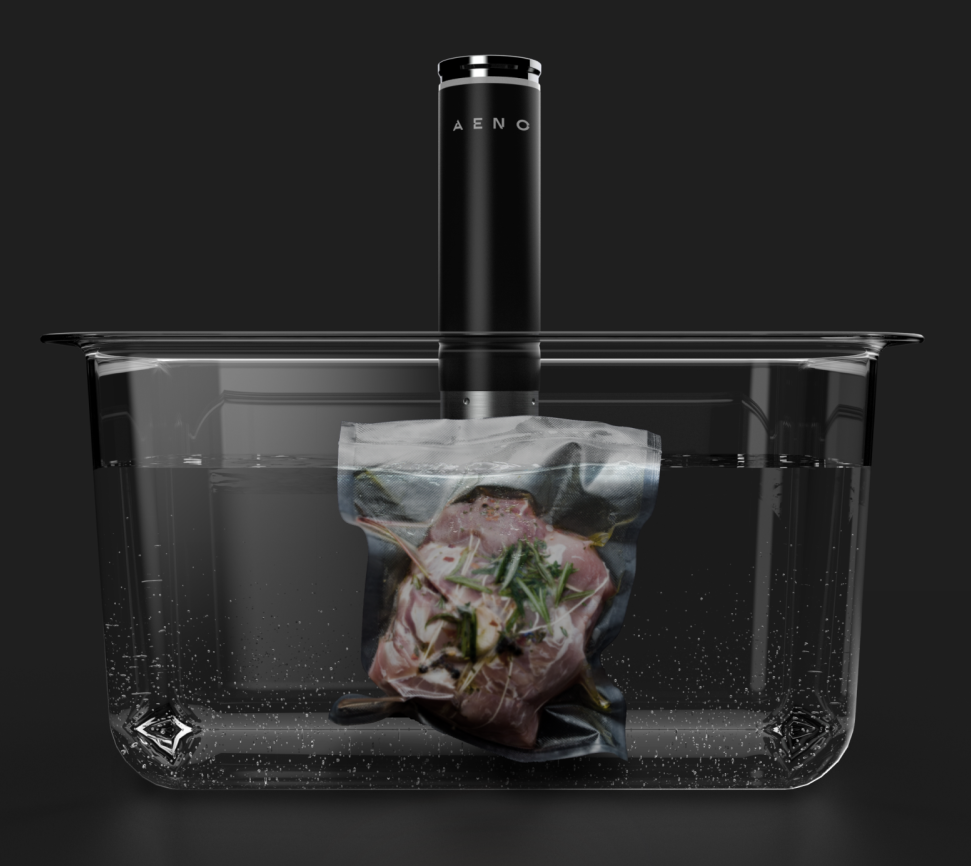 This is the perfect gift if your partner loves to cook or is passionate about the restaurant business, or if your boyfriend loves introducing new gadgets into his everyday life. In any case, it will become an interesting and exciting method.
You can learn more about sous vide technology in the article at the link.
In order to give the opportunity to try cooking using this technique, choose sous vide and vacuum sealer for your boyfriend in the Kitchen section.
Cordless Vacuum Cleaner
A cordless vacuum cleaner is a very versatile and useful gift. This device can be used for cleaning a variety of surfaces and hard-to-reach places. In addition to cleaning the home, a cordless vacuum cleaner is a great helper for cleaning the car interior.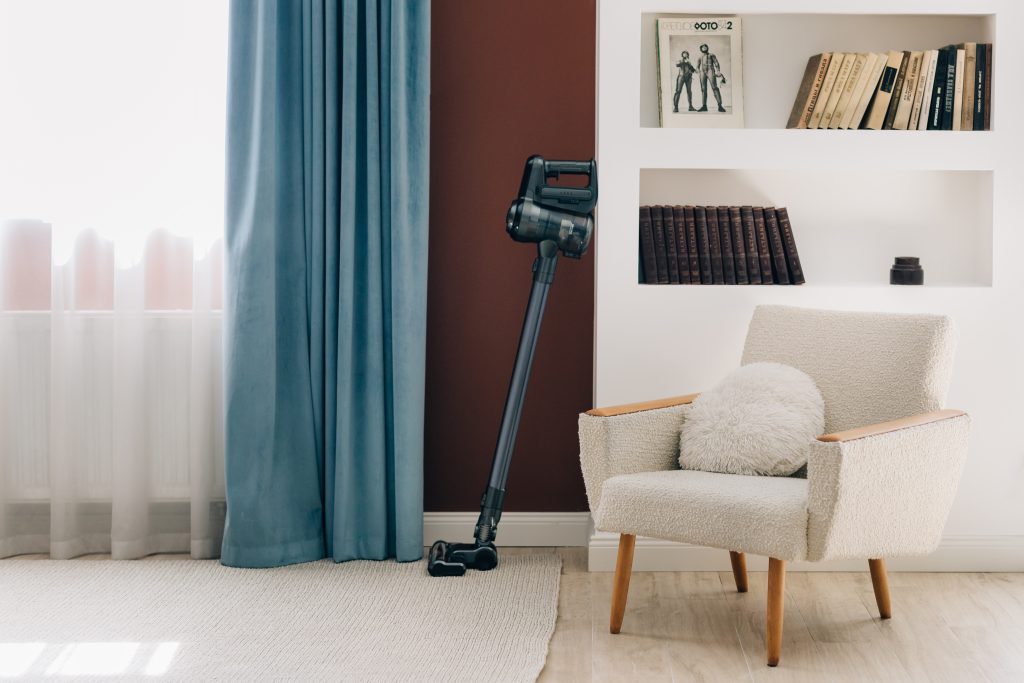 Your boyfriend will definitely appreciate your care. Every time his car needs cleaning, he will remember you and your gift.
Choose a cordless vacuum cleaner model in the Cleaning section of the AENO catalog.
Garment Steamer
A clothes steamer is the perfect gift if your boyfriend often travels on business trips and needs to look good at meetings and important negotiations. The AENO GS2 Garment Steamer weighs only 710 grams and fits easily into any bag: backpack, locker carry-on or suitcase. The gadget will not take up much space, but it will bring many benefits. The steamer will help not only to steam clothes but also to clean your things. The steam acts on impurities and removes them effectively. It is very convenient.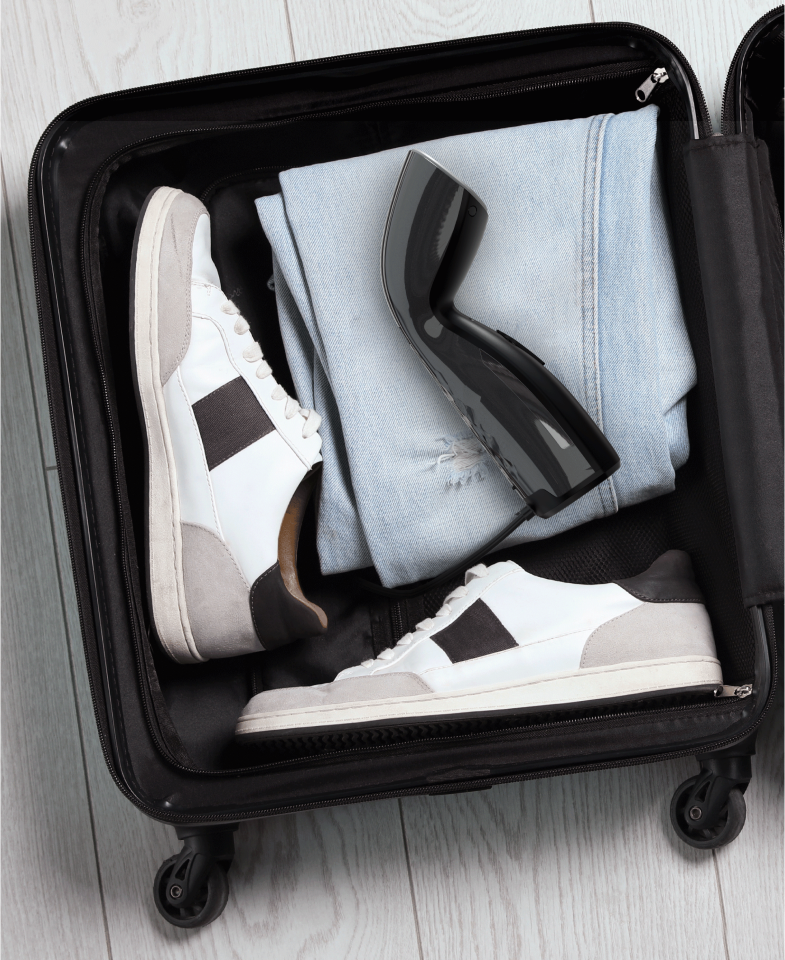 By the way, note that during joint trips on vacation, you can also use the device. So if you are planning a romantic travel for Valentine's Day, this is an additional reason to consider such a gift.
Choose the best gifts using this guide for enamored humans with AENO!