The heart of any holiday is the opportunity to show your love, appreciation and care. If you have already begun to think about what to present on March 8 to a girlfriend, wife, mother, grandmother and sisters, then check the list of tips and a gift guide and choose a perfect present for your loved ones. What should you look for when choosing a March 8 gift?
Tips for the best gift
Ultimately, choosing the best gifts always requires some thought and consideration for the recipient's personality, interests, and needs. Here are some tips to help you choose a perfect gifts for March 8:
Consider personal interests
What does she enjoy doing in her free time? What are her hobbies? Does she prefer minimalist, classic, or playful styles? This information can provide important clues as to what type of gift she would appreciate.
Think about her daily routine
What does she do on a daily basis? What are her needs and challenges? This information can help you choose a gift that will make her life easier.
Set your budget
Decide on a budget that you are comfortable with, and choose a gift that fits within that budget.
What gift options are there?
Gifts can be very different depending on your budget and relationship with the recipient.
Bouquet of flowers is a classic and timeless gift that would be appropriate on any holiday. It's not a gift, but a token of appreciation.
Sweets and chocolates are a pleasant compliment among family or friends, but this treat and such a gift will be quickly forgotten.
Jewelry is an expensive gift for outstanding occasions and special people. Jewelry is suitable for a wife or bride, mother or sister.
Spa & Beauty day is a good choice if you want to show care and tenderness, the desire to give rest. But in such a gift it is important to guess the taste and preferences. It will be embarrassing if you give the opportunity to relax, and the recipient of the gift prefers active recreation.
Giving impressions is interesting, but difficult. Tickets for a concert, show or sporting event, cooking class or wine tasting can be a memorable and unique gift. But in order to give such a gift, you need not only to perfectly know the tastes and dreams of a person, but also the schedule of work, training, business meetings and other daily activities.
Technological devices as gifts are a practical and memorable option that will be pleasant and used not only one day of the holiday, but also in everyday life. Such a gift is evidence of care.
Tech gift: what and how to choose
If you decide to give a special woman in your life a gift that will make life easier and more convenient, we recommend that you think about modern household appliances for cleaning, cooking and personal care. And be sure to look at models with smart features. This will greatly facilitate the use of devices and free up time from everyday routine.
Cleaning
Traditionally, cleaning is one of the most time-consuming, but important chores in the house. This is a guarantee of a healthy microclimate and comfort. A robot vacuum cleaner or powerful steam mop can help keep home clean and tidy.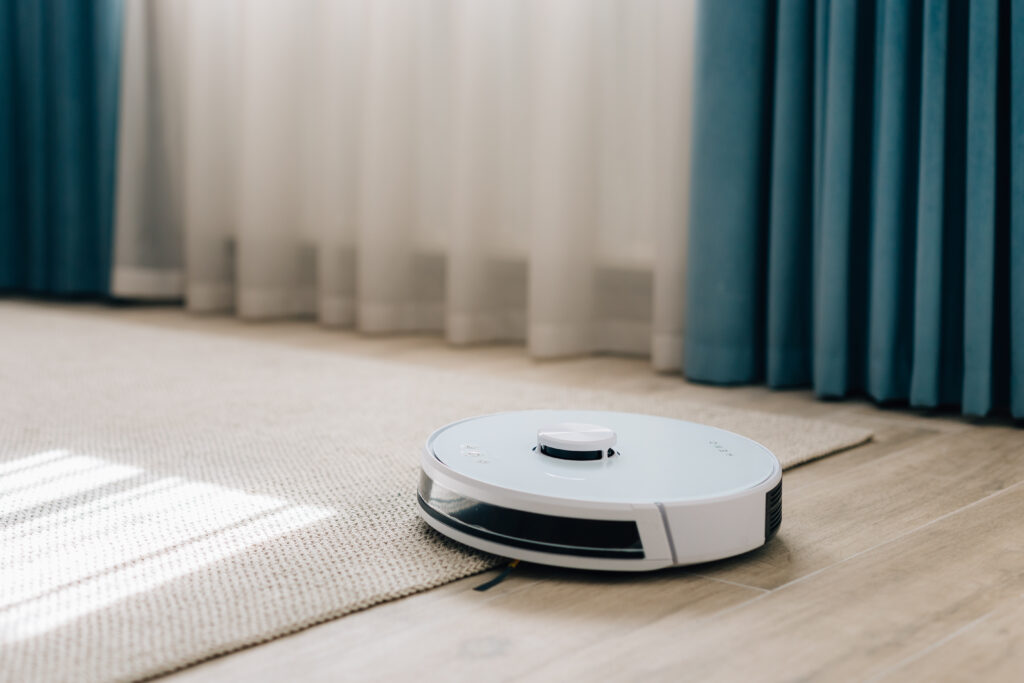 Free your girlfriend or wife from cleaning so that she spends more time with you just by giving a robot vacuum cleaner. It's also a great gift for mom and for grandma to take care of their holidays. Don't let your loved ones get tired of doing household chores! A smart device will do cleaning according to a schedule that can be set in the application on the user's smartphone.
A steam mop will not do all the cleaning for the user, but will be useful for more thorough cleaning and disinfection. Steam allows you to clean different surfaces and neutralizes viruses, bacteria, and mold. Such a device will bring the quality of home cleaning to a new level of safety!
Find the full range of cleaning devices here.
Cooking
A high-quality blender or sous vide can make cooking and meal prep easier and more enjoyable.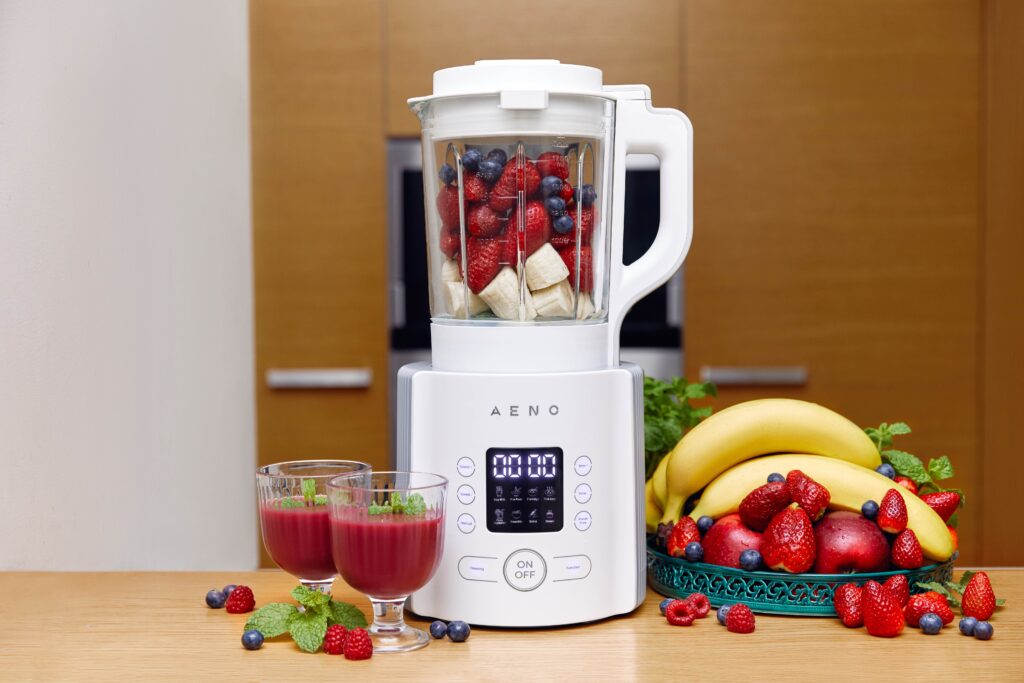 Blender is a versatile and useful gift. Everyone will find something to cook in it. Modern models not only grind and mix ingredients, but also prepare full-fledged meals according to pre-installed programs with recipes. Such blenders with the option of a kitchen assistant are presented in the product line of the AENO brand. Stylish and minimalist design along with versatility will definitely delight both your girlfriend or wife and your mother.
Sous vide and vacuum sealer is an original gift idea for your girlfriend and wife if they have a passion for cooking and trying new things. Such a gift will provide an experience of a new innovative culinary method. These professional devices will make you feel like a chef preparing gourmet dishes like in a restaurant.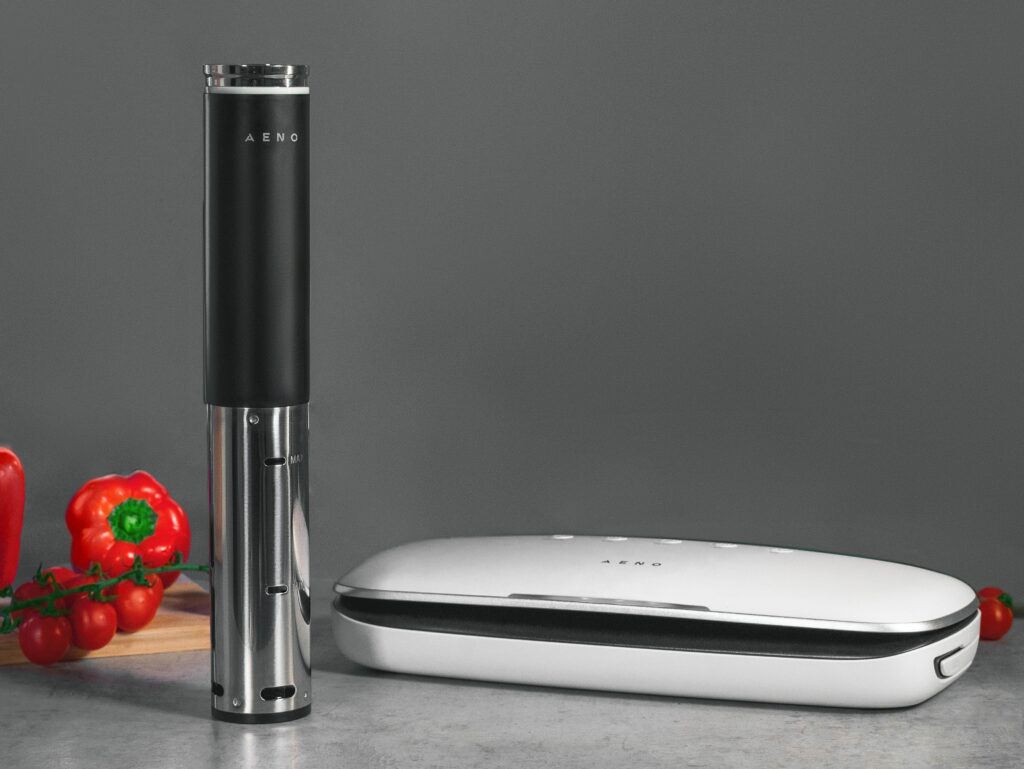 Choose the perfect AENO cooking gadget as a gift in the Kitchen section.
Personal care
Personal care devices enable users to take care of themselves, maintain their well-being and keep a neat appearance. Usually, personal care means only physical hygiene, such as oral care, but this concept is much broader. It can be personal care for clothing as well.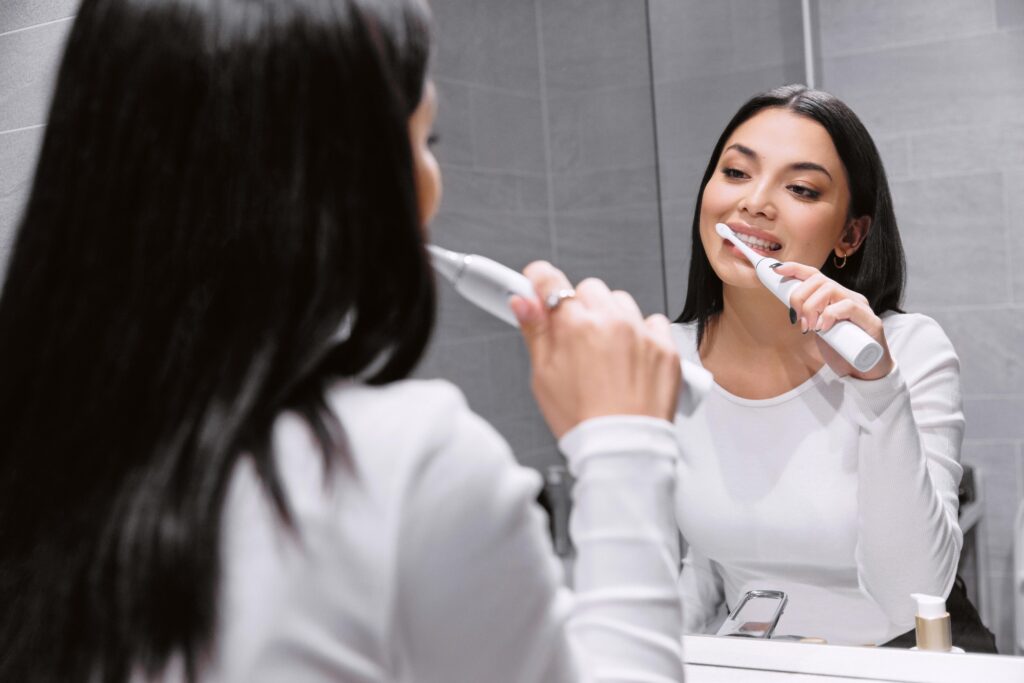 For your beloved ones an electric toothbrush can be a thoughtful and practical gift that promotes good oral health and makes the recipient's daily routine easier. Take a closer look at the AENO brand for oral hygiene. There are models in the catalog with 3, 9 and 12 different brushing scenarios that can be customized according to personal preferences. This allows you to effectively take care of the health of your teeth and gums.
A clothes steamer is a great gift for a friend or for a sister that will make it easier for her to take care of her clothes. These devices gently smooth the surface of the clothing fabric and clean it with steam. With this gadget, you can quickly and efficiently put your wardrobe in order. Portable and lightweight, AENO garment steamers are ideal for use at home or on the go.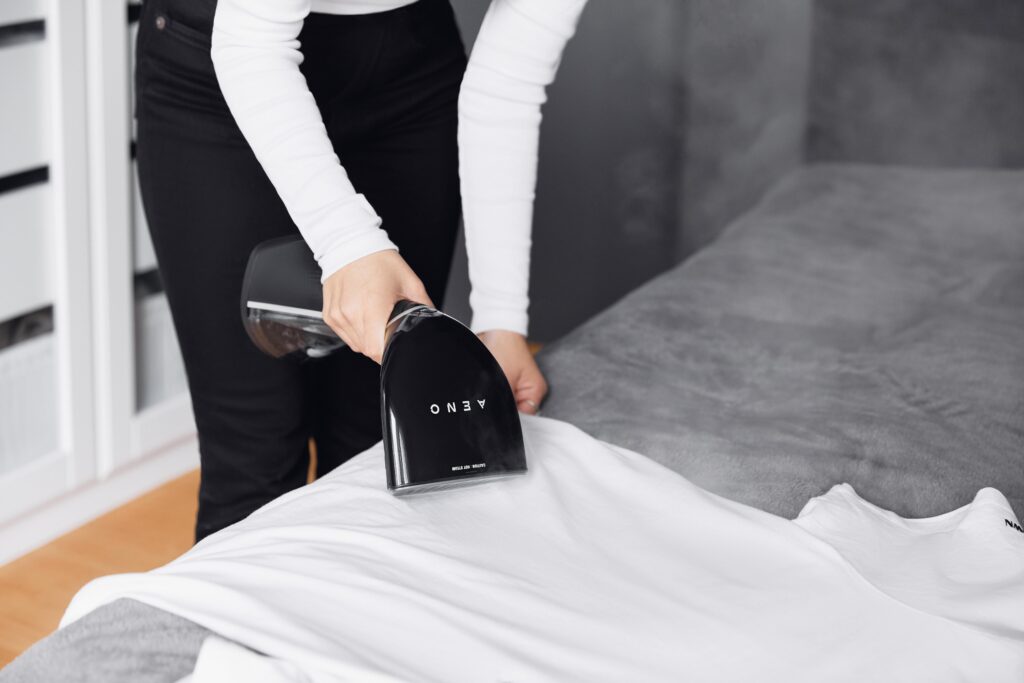 Use tips and 8 March present ideas to choose the best gifts. Remember to consider the recipient's needs and preferences when choosing a household appliance gift. A gift that makes her life easier and more convenient will show her that you care about her and are thoughtful about her daily routine. Give care to your loved ones with AENO!