An electric grill, just like any other device, has different qualities, pros and cons. To make an educated purchase decision and choose the best model, we need to understand both the potential advantages and disadvantages that may come up during use. So what are the pros and cons of electric grills?
Benefits
The upside of using an electric grill is in its compactness, safety, convenience, and ability to cook quickly, deliciously, and healthily. Food cooked on an electric grill confidently qualifies as healthy fast food. What other benefits does this kitchen gadget provide?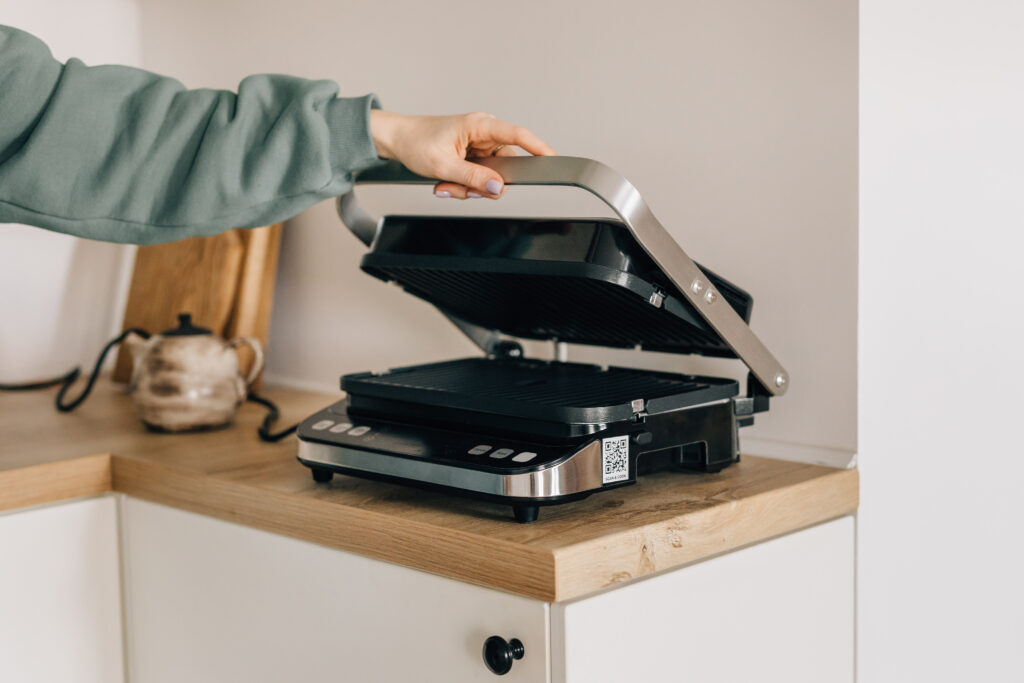 Healthy eating
Possibility to cook healthy tasty food for proper nutrition without adding a lot of oil or fat is truly priceless. Your diet will no longer contain cholesterol from fried foods! Delicate heat treatment saves vitamins and trace elements by preserving the maximum of useful properties of products. This not only makes your meals tasty but also healthy.
With this device, you can prepare meat, fish, and seafood, as well as vegetables and even crepes and waffles. Find more options for your menu in the article "What to cook on an electric grill".
Fast cooking
Cooking on an electric grill usually takes much less time and requires minimal personal involvement. Just place the ingredients on the surface of heating panel and set the desired temp and mode.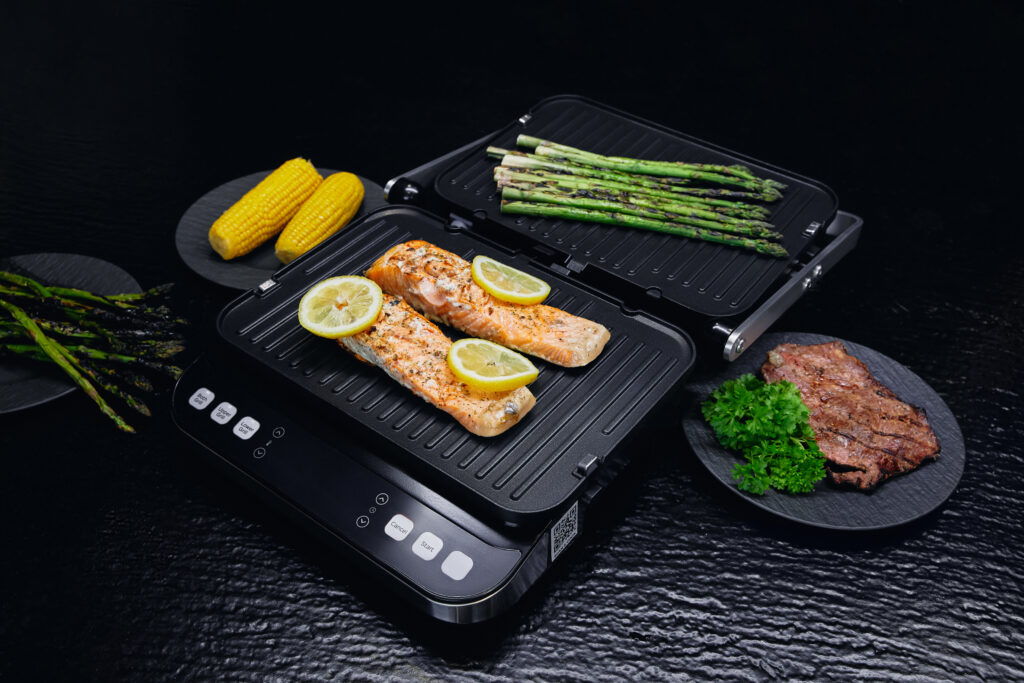 Multifunctionality
You can use this device to stew, bake, fry, and defrost or reheat food. There are models with a smoking function or extra compartments for cooking multiple dishes at once.
Ergonomics
A compact size fits even a small kitchen. The low noise level will not bother anyone should you fancy cooking something delicious late at night.
Control and operating modes
Simple controls that even a beginner can easily handle. Several settings of the temp for cooking various products. Some models may also include a timer and several pre-programmed modes. For example, EG1 AENO Electric Grill has 3 heating modes.
Affordable price
Modern models include both fairly simple budget models, multifunctional devices in the middle cost range, and more premium models. Everyone can find the best option for their needs and budget. AENO brand encourages consumers not to overpay for multifunctional models.
Cons
With all of the benefits of electric grills, there are some nuances that may vary depending on the model and its specifications. So, what should you look for, and what are the disadvantages of these kitchen gadgets?
High power consumption
It depends on a specific model. However, since the device consumes a lot of electricity to heat and maintain the desired temperature, it is usually very expensive for owners of powerful devices to use its every day. Alternatively, there are models with optimal 2000W power that are perfectly suitable for daily use. The AENO brand does offer such models.
No boiling
This is a contentious disadvantage because this type of device was not designed to cook boiled or steamed food. Food cannot be boiled or steamed with this gadget. At the same time, grilling technology is the healthiest and most natural method of preserving food's nutritional properties.
Constant attention
It is necessary to сheck the level of preparedness and ensure that the product's texture does not burn excessively. Depending on the quality of the food, cooking times may vary. In this case, it is preferable to stick with the process. To be fair, this is only applicable to traditional models; if the device has a timer, the cooking time can be set automatically.
Care
After each use, the device must be gently cared for and cleaned. It is also preferable to use it while the hood and grill are both turned on. This is not a critical factor because there is always the smell of food and even smoke when cooking on the stove.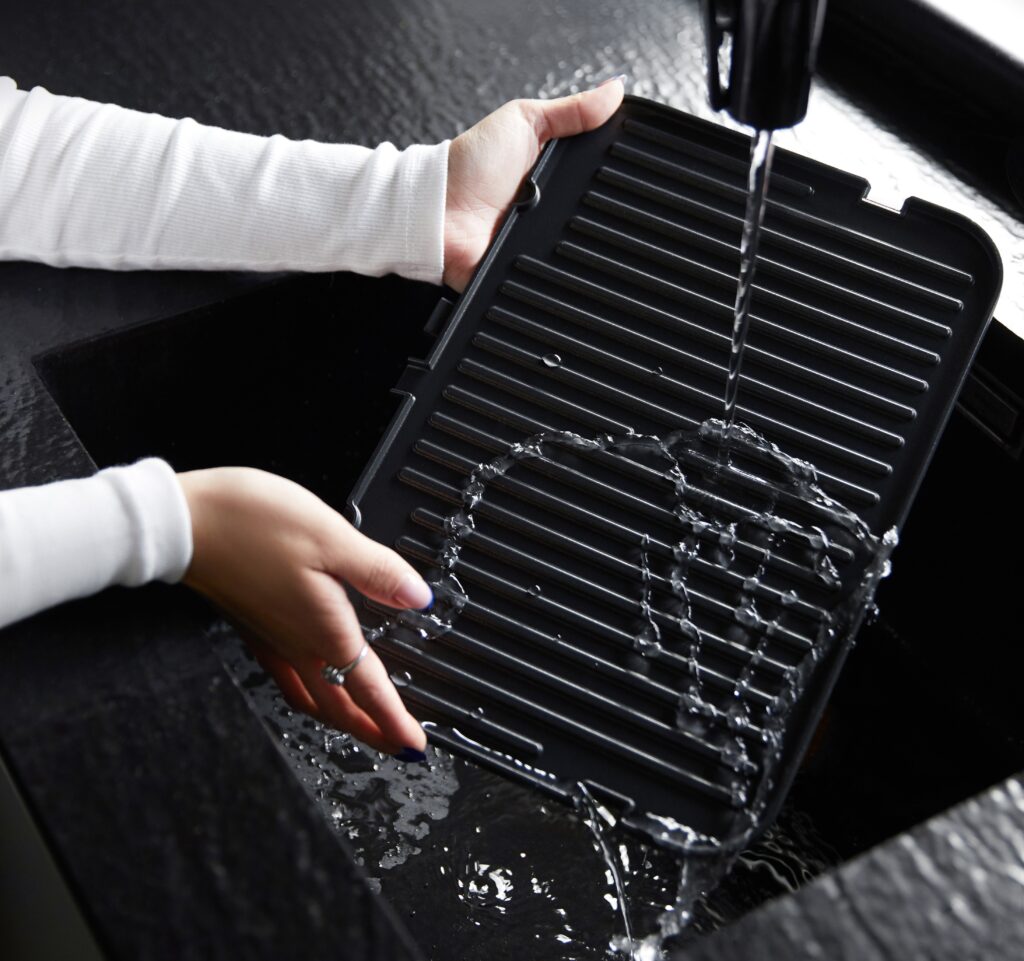 Summary
As we can see, the disadvantages of using these devices are very specific and it is more correct to consider them features than disadvantages. With all the nuances of use, any model will allow you to easily and quickly cook food that meets the standards of proper nutrition – delicious, healthy, and low in fat.
Compactness and mains power allow you to cook at home without any problems, while the taste of the ingredients will be like those taken from the traditional model. An electric grill consumes a lot of electricity, but it saves the user's energy and time. And this is more important, because the free time can be spent on other necessary things: chilling with the family and indulging in hobbies.
The main requirement for an electric model is a nearby power supply or a high capacity power station for connection, and because it is portable, you can take it to a country house or on a picnic.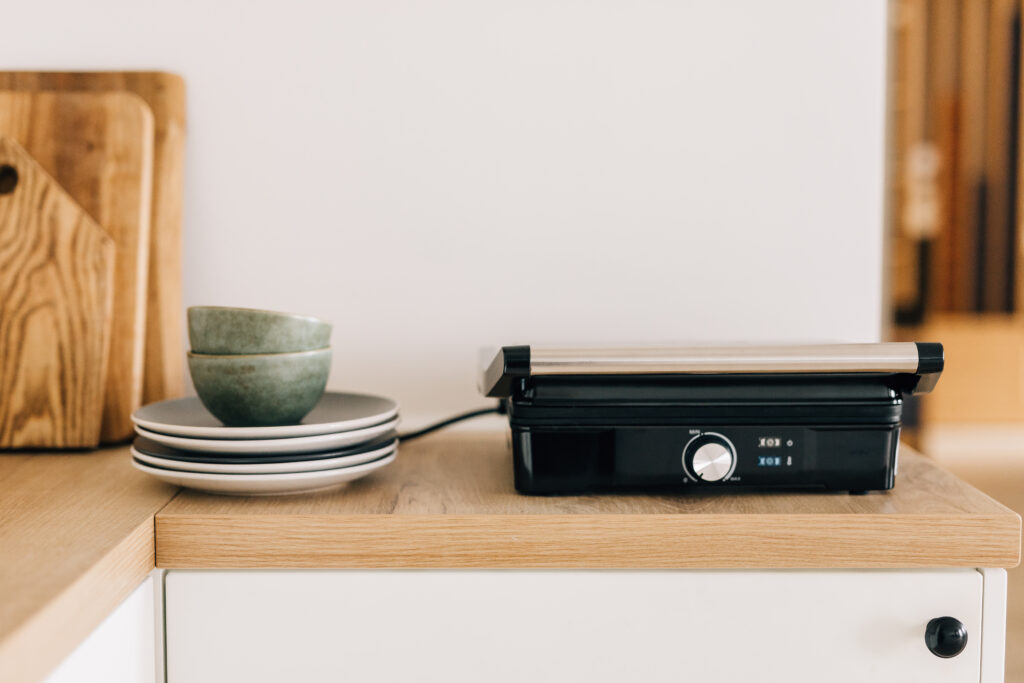 Congratulations, now you have a comprehensive understanding of electric grill pros and cons! So if you are convinced that the electric grill will be the best assistant for preparing delicious and healthy food, then check out the article about selecting the gadget that is good for your kitchen: "How to choose an electric grill – what to look for when choosing a grill".
AENO provides customers with a line of kitchen devices that combine functionality and quality at an affordable price. Learn more about AENO electric grill models.