The cordless vacuum cleaner is a handy piece of cleaning equipment. It is compact and portable, does not limit the cleaning area by the length of the cord and the proximity of a power outlet in the room. Cleaning becomes more comfortable with it. The entire home will be spotlessly clean, thanks to its portability. The compact handheld vacuum cleaner can be used to clean furniture or hard-to-reach places, all types of floor coverings, ceiling dust. You can even take it with you to your car to clean the interior.
It would seem that this is the perfect cleaner. But many questions immediately arise. How long is it ready to work without recharging? Is the power of such a compact device sufficient for high-quality cleaning? What is the best cordless vacuum cleaner?
What to look for when choosing a cordless vacuum cleaner? Trust reviews or ratings of equipment for the current year? There are several criteria that will help you independently understand the nuances of stick vacuum cleaners and not make a mistake with the purchase.
Battery life without recharging / Operating time on one charge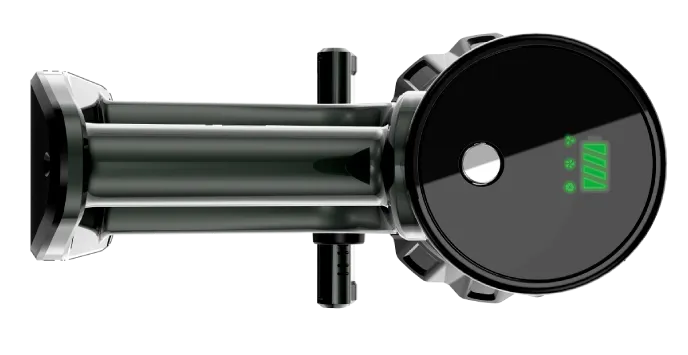 The cordless models have a limited operating time, it depends on battery capacity. Most often, the battery life starts from 30 minutes in normal mode. This is enough to clean the average two-room apartment. AENO brand cordless vacuum cleaners work up to 45 minutes without recharging.
You can also find models on the market that can handle 75 minutes of autonomous cleaning, or even have a spare battery to replace without stopping the process. Not everyone needs such devices; it is advisable to consider them, for example, for a private house with large square footage. For a two- or three-room apartment, a model that provides 30-45 minutes of battery life is sufficient.
It takes about 3-4 hours to fully charge a stick vacuum cleaner battery. Such models are usually stored at the charging base, so charging takes place while you are not using the device – as a rule, you do not need to do anything special to recharge.
Cleaning efficiency and power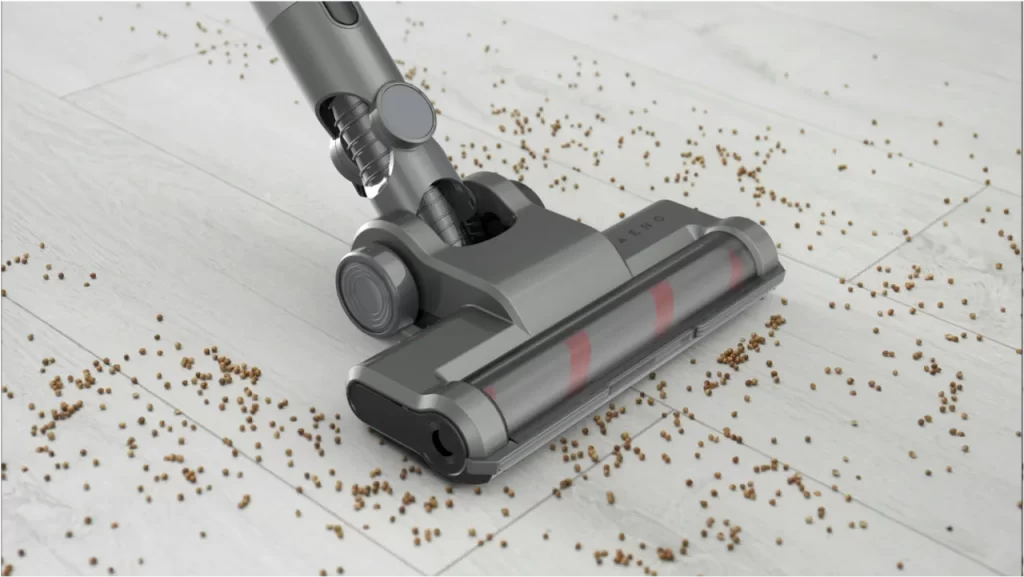 The quality of cleaning depends on the type of surface coating and suction power. The cordless vacuum cleaner is great for cleaning flat floors, low pile carpets or upholstery. If you want to remove old dust and dirt from a high-pile carpet, then you need to pay attention to the power of a particular model. Often, many brands offer different options for equipment.
For example, the AENO brand offers models with suction power from 35 W (12,000 Pa) to 110 W (28,000 Pa). For the most powerful model, cleaning a carpet of any thickness would not be a problem.
It is important to distinguish between two different power parameters: power consumption and suction power. When choosing a vacuum cleaner for high-quality cleaning, you need to pay attention to the suction power.
Dimensions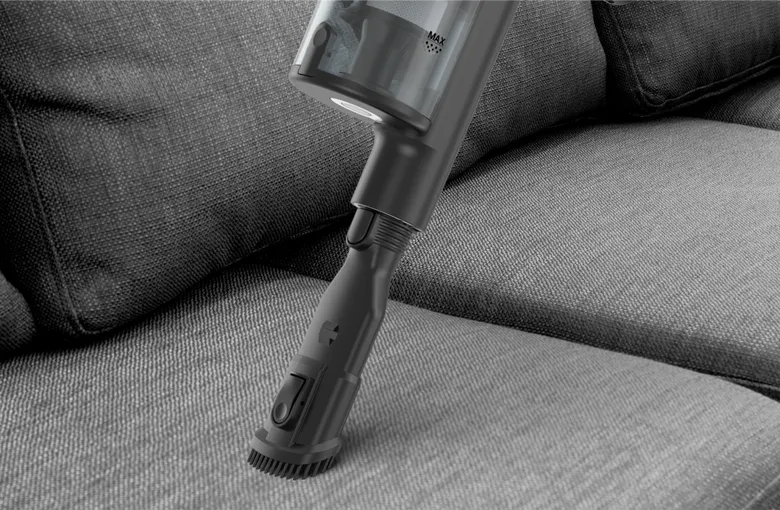 The main advantage of cordless vacuum cleaners is their compactness and mobility. The design is adresses comfort of moving the device around the room. As a rule, it is easy to operate the cordless vacuum cleaner even with one hand. But, of course, it all depends on the weight of the stick vacuum cleaner. Usually it is 1.5 – 4.5 kg. Heavier models become burdensome to hold after a few minutes of cleaning. AENO cordless vacuum cleaners have an optimal weight of 1.4 kg. This will greatly facilitate the process of restoring cleanliness in the house.
Dust tank volume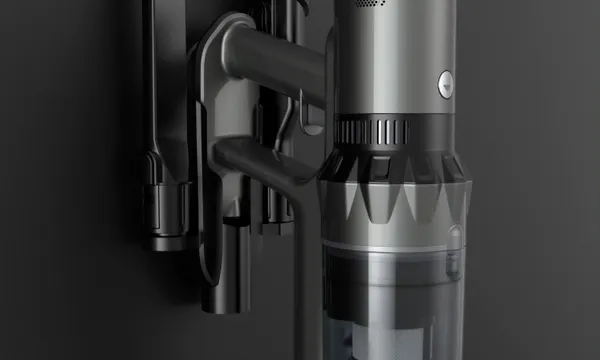 The more compact the vacuum cleaner, the smaller the volume of the dust tank. Most often, battery models have a dust collection tank with a capacity of 0.5 liters. Usually this volume is easily sufficient for 1-2 cleanings. This is a fairly standard parameter and it is not the capacity that matters, but the ease of cleaning the container itself. Manufacturers recommend emptying the container of debris after each cleaning. If the dust tank is designed conveniently and the user can, without touching it, empty it directly into the trash can – this will be an additional point in favor of buying just such a model.
Filtration system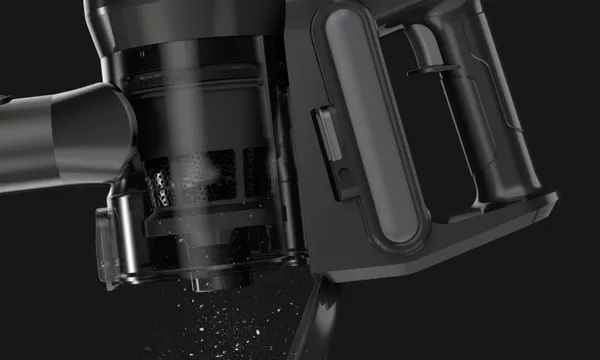 Battery models usually use a pre-motor foam, carbon, electrostatic or HEPA filter.
The pre-motor foam filter traps large debris: pet hair, hair.
The carbon filter helps to neutralize unpleasant odors.
Electrostatic refers to the type of fine cleaning. It captures fine dust, its efficiency is from 80% to 99%. But such a filter requires frequent replacement.
The HEPA filter traps the smallest dust particles, with a HEPA class of 12 and higher, 99.5% of the smallest particles are retained. The HEPA filter is quite durable: you can change it every 2-3 months or every six months if it is washable.
Models of AENO cordless vacuum cleaners are equipped with high-performance modular ion exchange filters (MIF), which can be cleaned independently. Just rinse the filter and let it dry.
Accessories
A cordless vacuum cleaner usually comes with several nozzles: their number and purpose depends on the model and brand. There are carpet nozzles, flexible crevice nozzles for narrow spaces, turbo and upholstery brushes, scrubbing nozzles, corner nozzles, and even illuminated nozzles. For example, the AENO brand offers a round brush, an electric turbo brush and a lighted nozzle for the most effective cleaning.
The need for specific types of brushes and nozzles is determined specifically by your needs and requests. The buyer can choose the basic model and only then purchase additional nozzles on their own or immediately focus on the top configuration.
Model features
It is useful to know the features of models. The device can work in different modes, has a backlight or vertical storage mount, sensors and charge level indicators. Some characteristics may be important just for you.
For example, AENO cordless vacuum cleaners have vertical "parking" capability. The wall base solves two problems at once: saves space and facilitates automatic charging during storage. Additionally, one of the AENO models is equipped with an acoustic indicator that displays the charge level and operating mode. In different AENO stick vacuum cleaners, the number of operating modes also differs. There may be two or three.
An unusual feature might be the anti-winding detection system, which also features one of the AENO models. This significantly highlights the care and cleaning of the device itself after the cleaning.
The choice of a cordless vacuum cleaner model depends on many factors: : the square footage of the house, the additional functions needed, and the price. On the market, there is an opportunity to purchase both an inexpensive option and a more premium model.
To get information about AENO brand cordless vacuum cleaners or other cleaning equipment, and choose the most suitable model, please follow the link: https://aeno.com/category/home-and-clothing-care