Choose useful and smart gadgets for home to show your feelings to your loved ones. Attention and care is needed not only on holidays but every day. The gadgets will improve the quality of life daily. Such gifts will remind your family of your love even when you are far away.
What to put under the Christmas tree to make the gift useful and unforgettable for a long time? What to give your parents for Christmas and New Year? What to get mom for Christmas? How to choose a gift to make her feel happy and cared for? Check out the top 7 best gifts and choose the relevant option for your loved ones!
Kettles
Each kitchen has a kettle. To please and surprise your parents, you can purchase an electric smart kettle for their kitchen. Smart models have various options for more comfortable use of the gadget. The functionality includes maintaining the set temperature, locking the lid and remote control via a mobile application on a smartphone. Smart models also feature a more stylish high-tech design that will fit into any interior.
The best choice would be a model that, in addition to smart control in the application, also has a touch control panel on the device itself. This is the most versatile and preferred option. It is this option that is in the AENO brand line – electric kettles of the EK1S and EK7S models.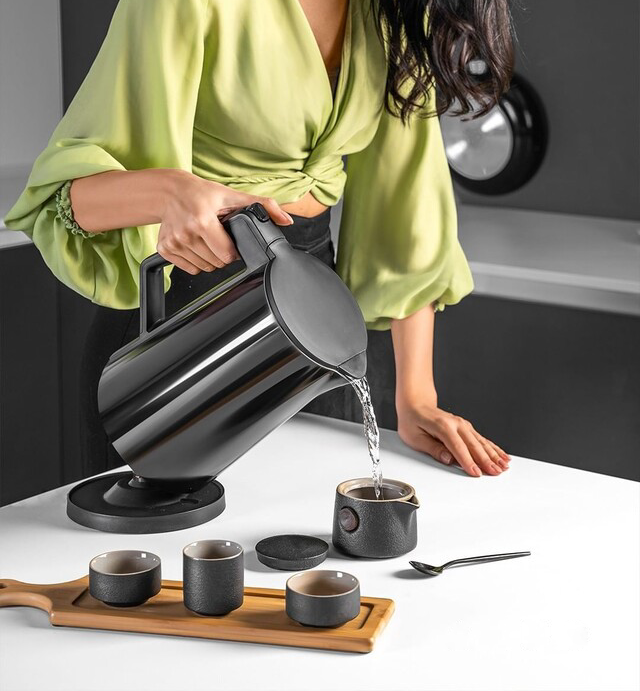 Moreover, people often approach the choice of a kettle not carefully enough. Yet they use it every day. The material of the walls of the kettle at high temperature comes into contact with the water that you subsequently drink. The quality of this water affects our health. Therefore, reliable and safe composition of the material is important. Whichever AENO model you choose, all materials are absolutely safe. Find more models of AENO devices at the link: https://aeno.com/
Grills
Who doesn't remember mom's delicious specialties from childhood? Admit it, because when you come to visit, you also eat these masterpieces of home cooking with pleasure, right? Make your mom happy and give her an electric grill for even more delicious culinary delights!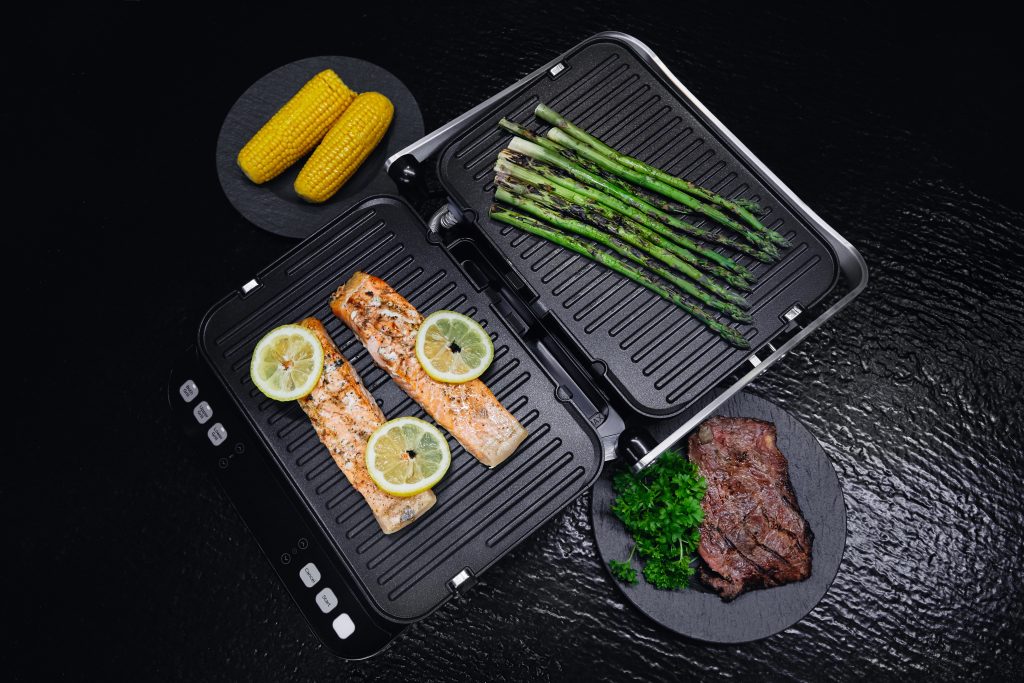 On the grill, you can cook a highly varied menu: from sandwiches for breakfast to a juicy steak for dinner. The electric grill helps to spend less time on cooking, while the dishes are tasty and dietary. By the way, grilling does not require the addition of oil, which means that the food is healthier and does not lead to an increase in cholesterol. Earlier we already wrote how to choose a grill and what can be cooked on an electric grill.
The technical characteristics of AENO grills can be found in the "Kitchen" section.
Robot Vacuum Cleaners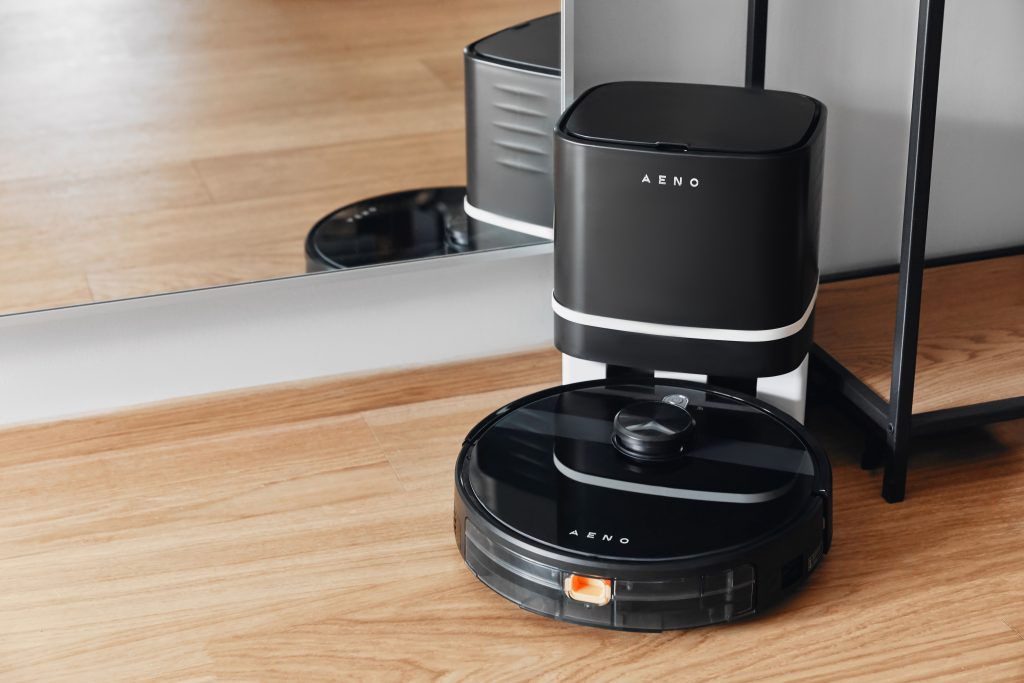 The robot vacuum cleaner will definitely be a perfect gift and a helper in cleaning. Free your mom from mopping and vacuuming by hand! Our parents took care of us as children, now it's our turn to take care of them. The robot vacuum cleaner will form a route, check its charge level itself and go to the base for recharging in order to continue cleaning. Your parents or you will only need to set a convenient cleaning schedule.
You can also read more about how the robot vacuum cleaner works and whether the robot vacuum cleaner can replace a traditional model to make a purchase decision as a Christmas present for loved ones.
Toothbrushes
Health care is something that our parents often neglect. Show them your love by presenting a device for oral and dental hygiene – an electric toothbrush. Such a gift will allow your loved ones to keep their teeth healthy for as long as possible. Modern electric toothbrushes allow you to make individual settings for even greater comfort of use.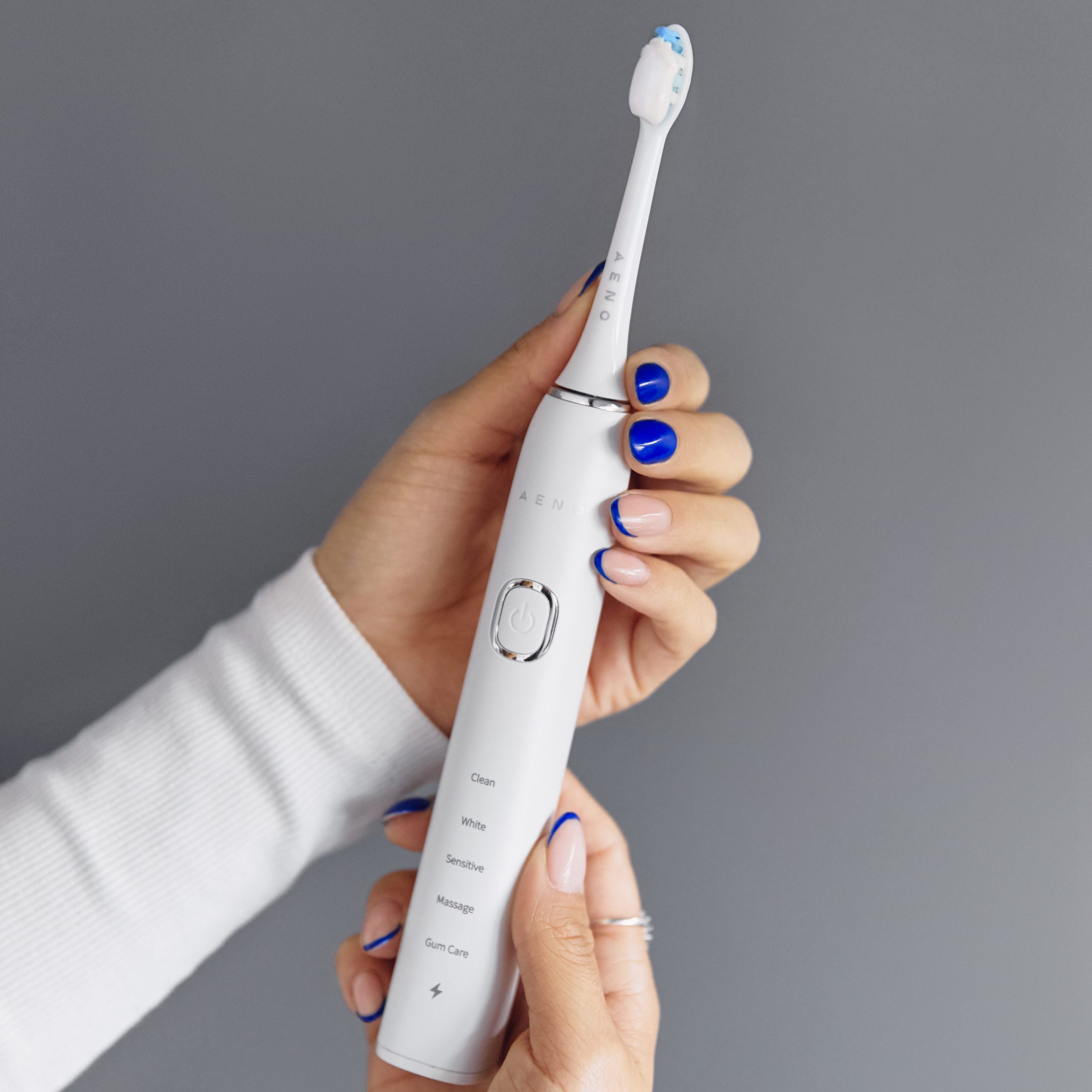 For example, in the line of AENO electric toothbrushes there are models with the option of choosing the most comfortable brushing mode and some pre-set programs which can be selected individually. The AENO smart toothbrush will signal every 30 seconds to change the direction of the head movement. Because according to the recommendations of doctors, brushing your teeth should take 2 minutes and involve different directions.
You can choose a model of an electric toothbrush in the AENO catalog at the link: https://aeno.com/category/wellbeing#toothbrushes
Steam Mops
A steam mop is a great gift for home. This gadget is suitable as a gift to your family. Such a useful present will delight for a long time and make cleaning easier.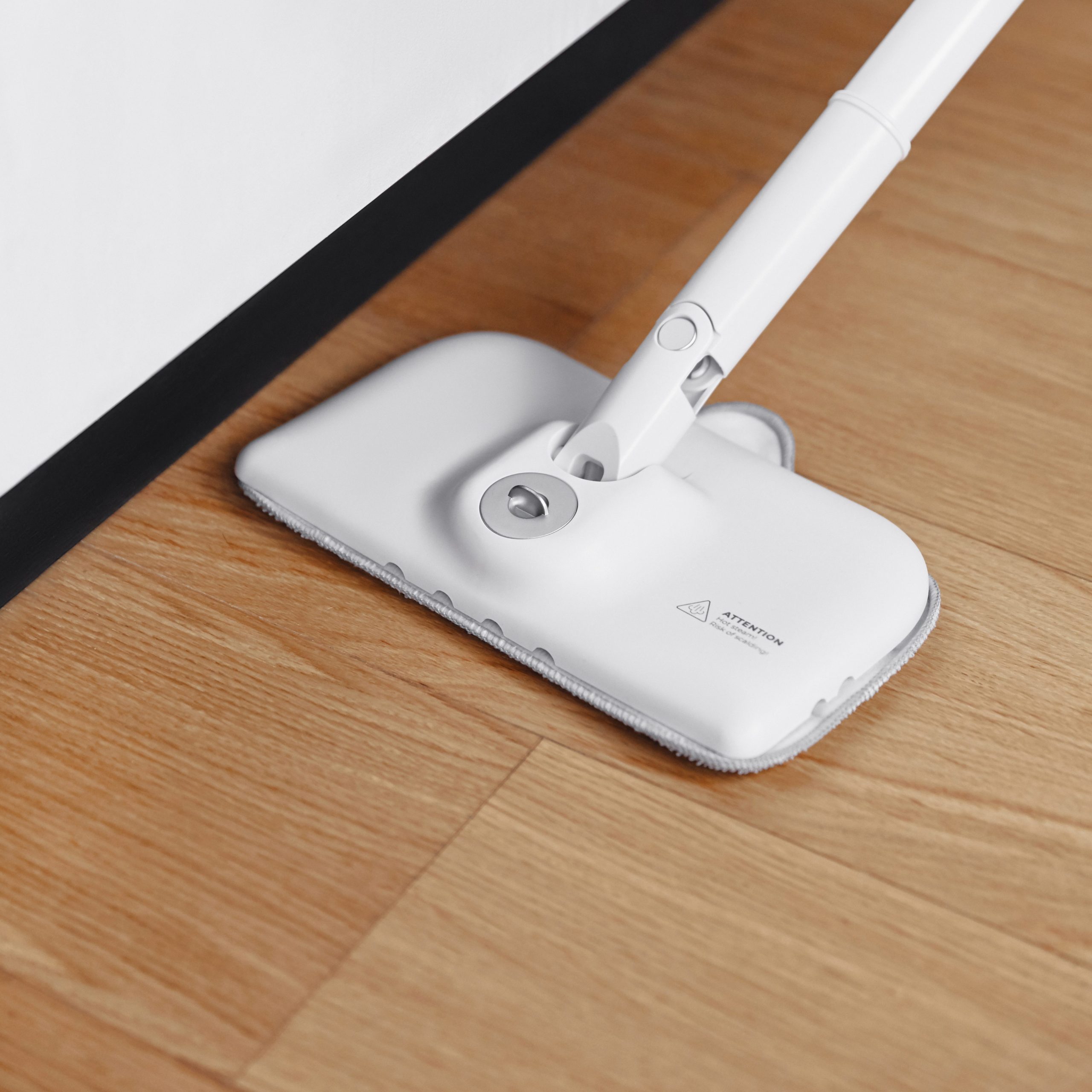 The steam mop is a versatile gadget for cleaning carpets, curtains, upholstered furniture and bedding, outerwear. But not only that. This device disinfects from bacteria, destroys dust mites and resists fungus and mold. Therefore, the steam mop can be used to clean bathroom tile joints, walls, ceilings and floors.
Find out more about the features of AENO steam mops at the link: https://aeno.com/category/home-and-clothing-care#steam-mops
Cordless Vacuum Cleaners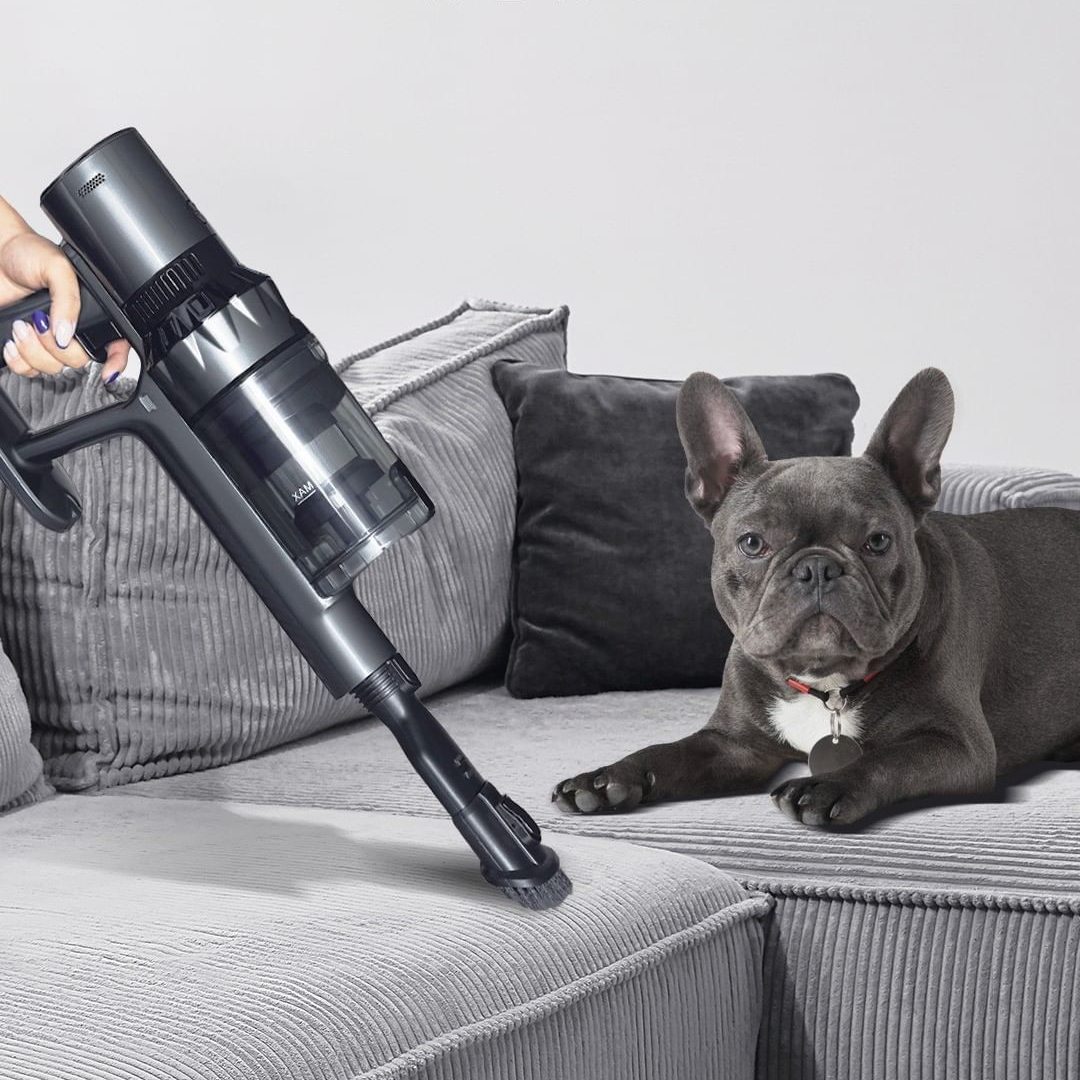 The cordless vacuum cleaner is a convenient and mobile vacuum cleaner model. This is a good present for parents to make their household chores easier. This model can be used both at home and taken to detail the car's interior. This device is lightweight and compact, easy to hold in your hand when cleaning.
Read the article "Which cordless vacuum cleaner to choose?" to choose the best gift.
Smart Heater
In the winter, everyone wants warmth and comfort. Give your loved ones warmth with a smart heater! Such a gadget will be a great and appropriate gift for the season. Smart models of heaters allow you to set the operating time and the on / off schedule, set a comfortable temperature and maintain it in smart mode. All this is available in the application on your smartphone.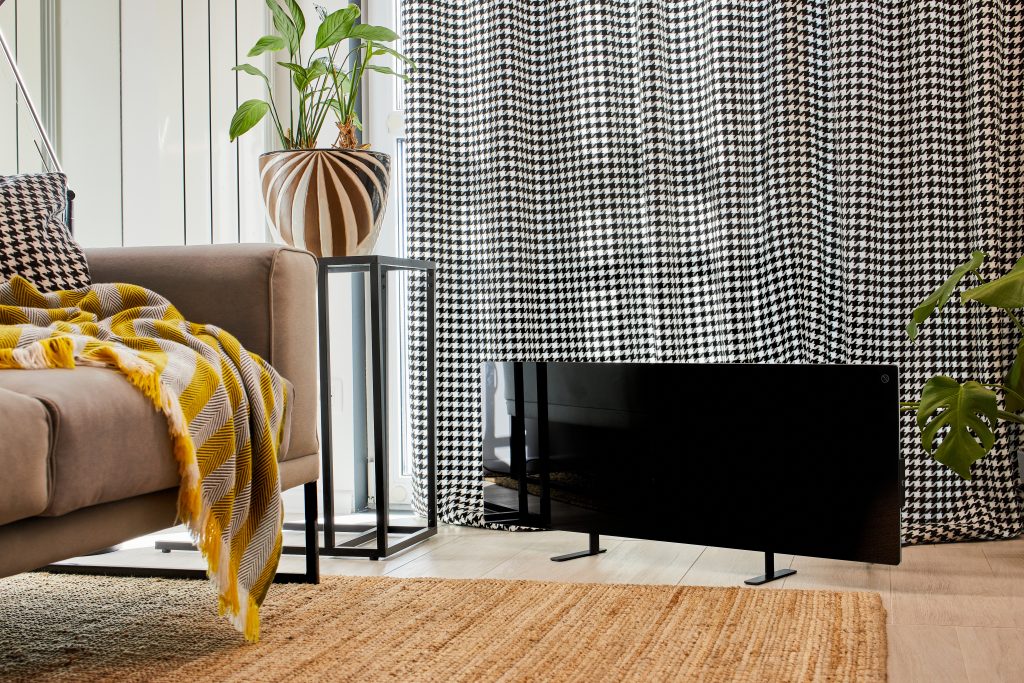 For a present, designer models with ultra-thin tempered glass panels are perfect. Pay attention to the model Premium Eco Smart Heater AENO. It is made of eco-friendly materials in a minimalistic design and will fit into any interior. Infrared heating technology is the gentlest possible. This is similar to natural solar heat when objects are heated directly, and not air. This allows the device to work without heat loss and be energy efficient at 700W+.
Give your care
Exchanging Christmas gifts on December 25 is a good tradition in every family. But it is also important to take care to make sure that the recipient of the present will be able to use this gift correctly. Whatever smart gadget you choose as a present, just please remember that any smart device is controlled from the mobile application. And you may need to help your mother download and install the application, and teach how to use it. It feels great to help parents be more modern and keep up with the times. Take care of your loved ones with AENO brand devices!
Choose AENO smart gadgets as a gift at the link: https://aeno.com/