AENO Electric Grill EG1
Lots of taste, minimal effort
Key points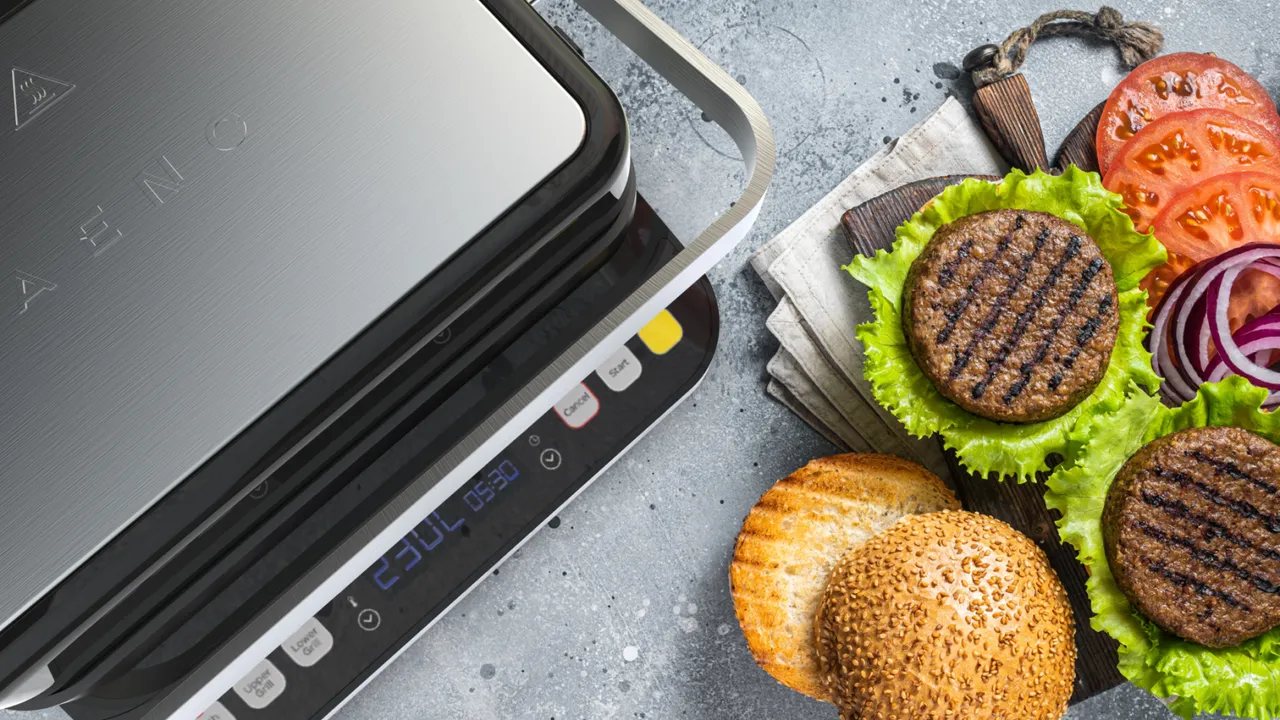 3 heating modes
Cook your food by heating it only from the bottom, the top, or with both plates.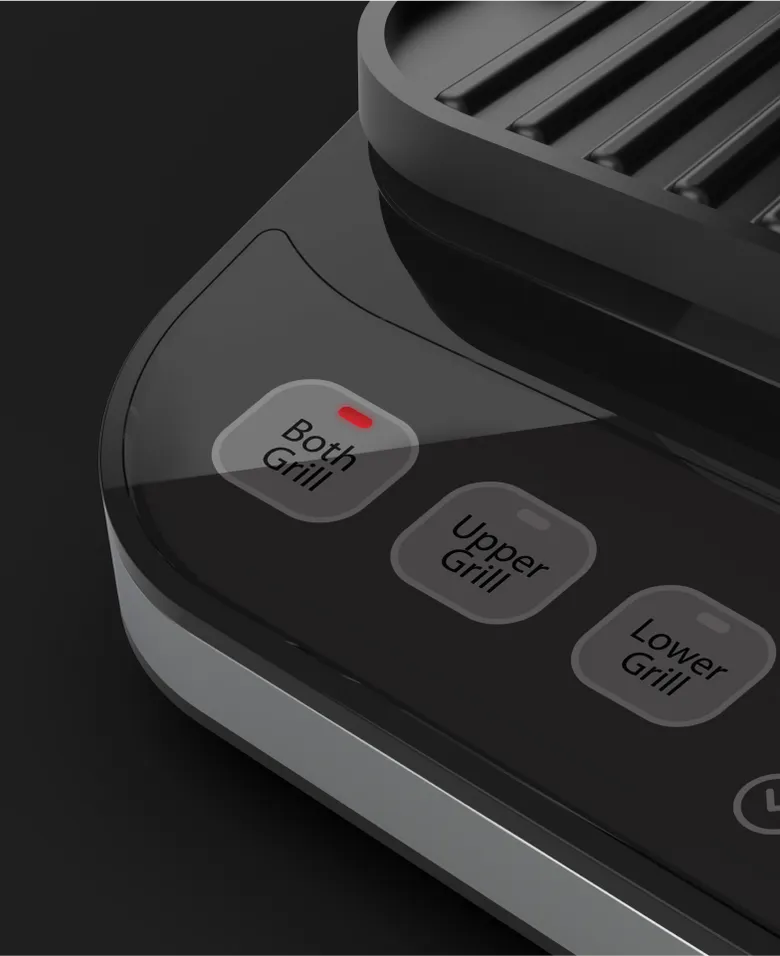 Wide customization options
Thanks to the possibility of choosing a temperature from a wide range and programming the timer, you can easily achieve the desired cooking method and not control already started cooking process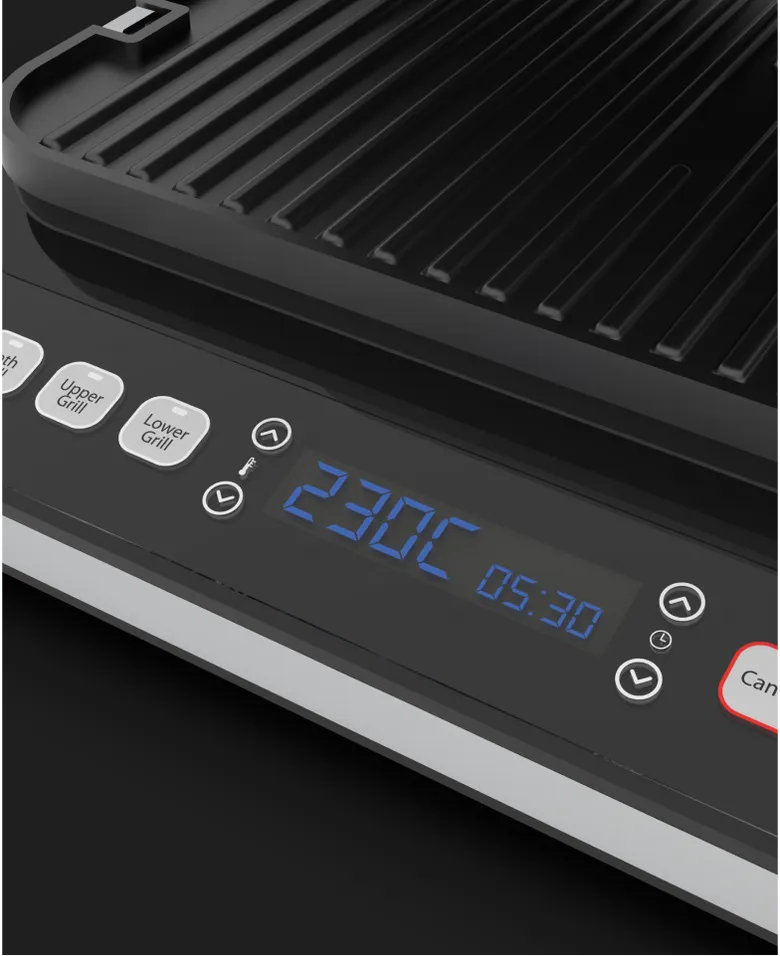 Double-sided plates
Both sides of the panels can be used for cooking. The ribbed surface is ideal for cooking steaks, fish, seafood, vegetables. The flat back surface will allow you to enjoy pancakes, scrambled eggs, omelets, cheesecakes, etc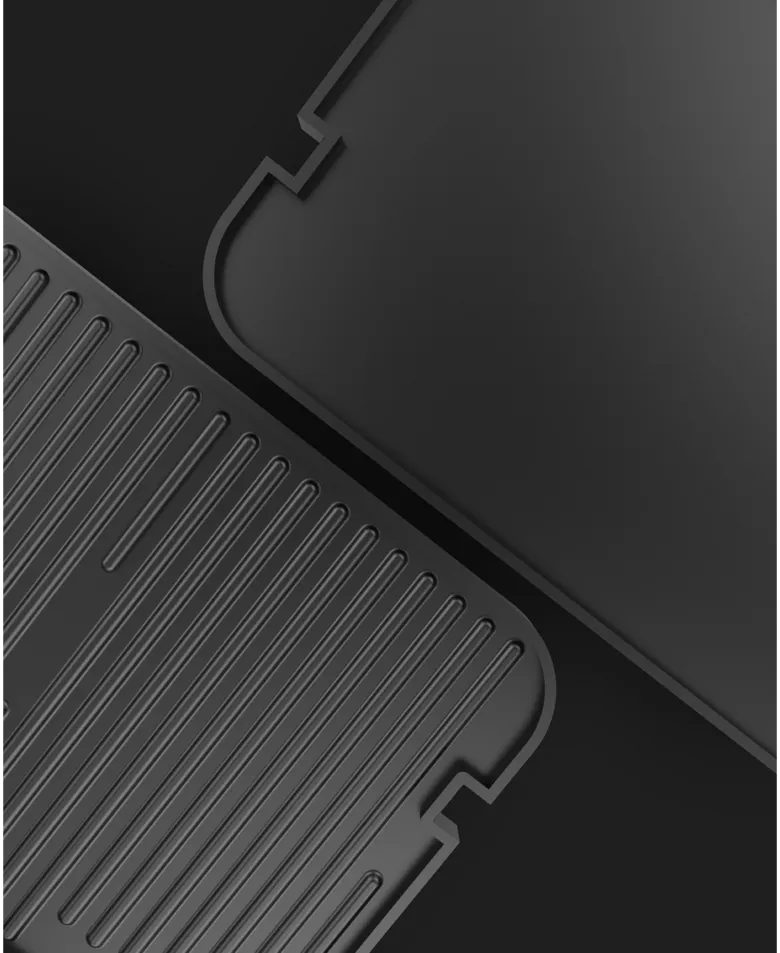 Easy care
Removable panels are easy to clean under the tap or in the dishwasher. The absence of mechanical buttons allows you to effortlessly care for the entire surface of the grill.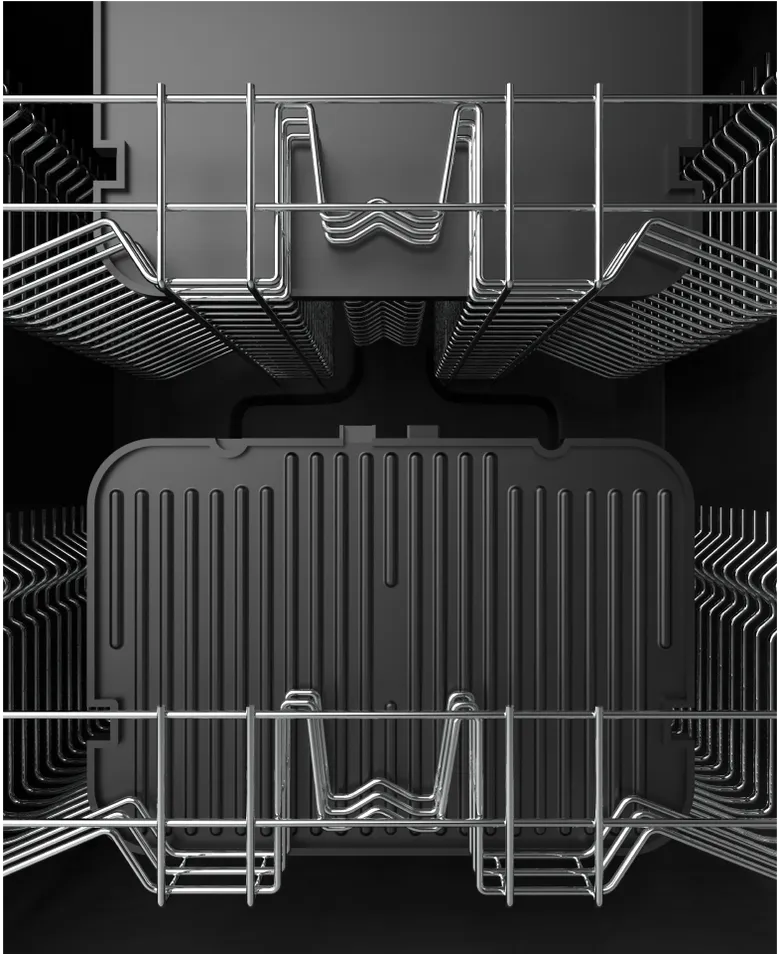 Digital display
Not only is there a digital display showing various metrics, but there are also indicator lights that change colors depending on the cooking stage. The colors are programmed in the following order: blue, green, yellow, red.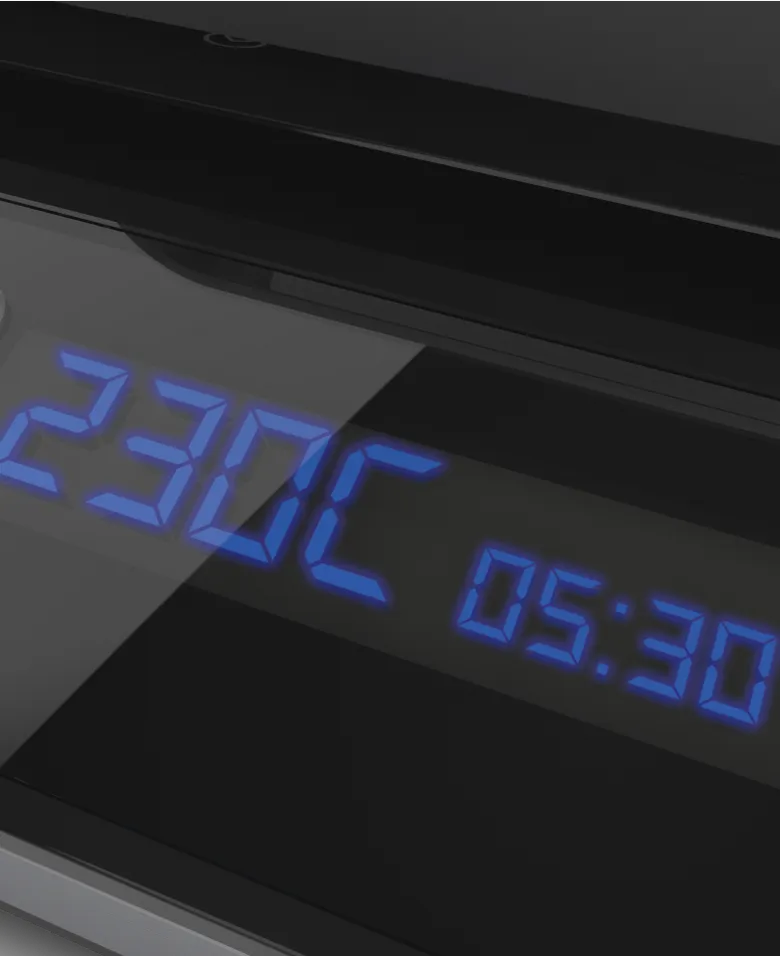 Large cooking surface
180° grill opening function allows you to cook more food at the same time.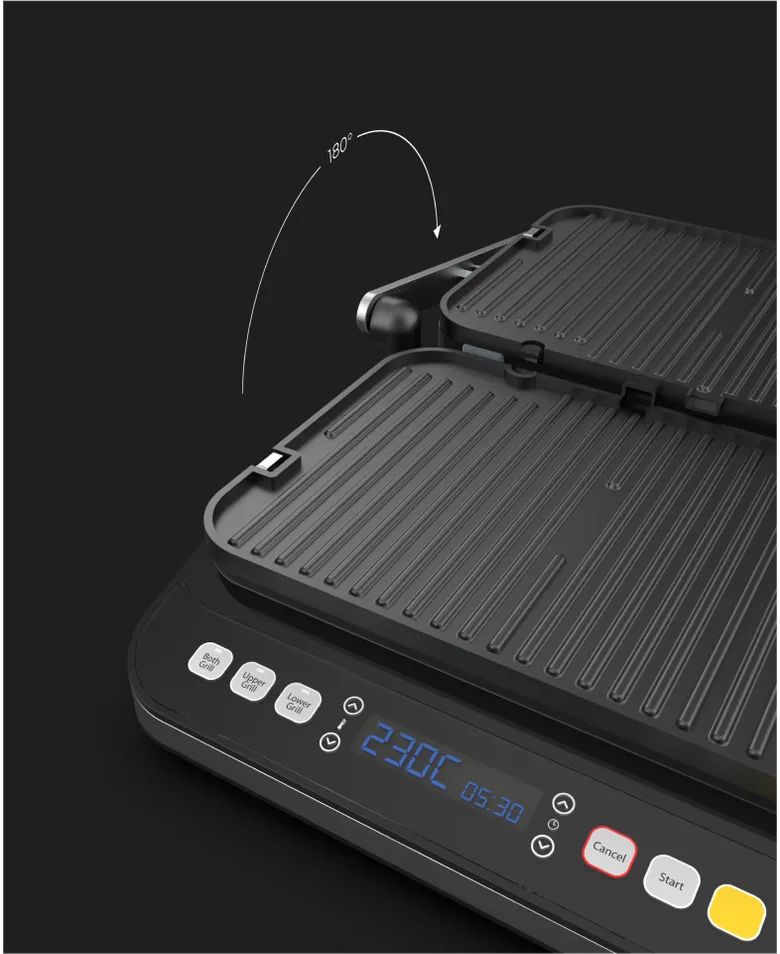 Non-stick coated panels
Cook with minimal oil without worrying about your food sticking or burning to the surface.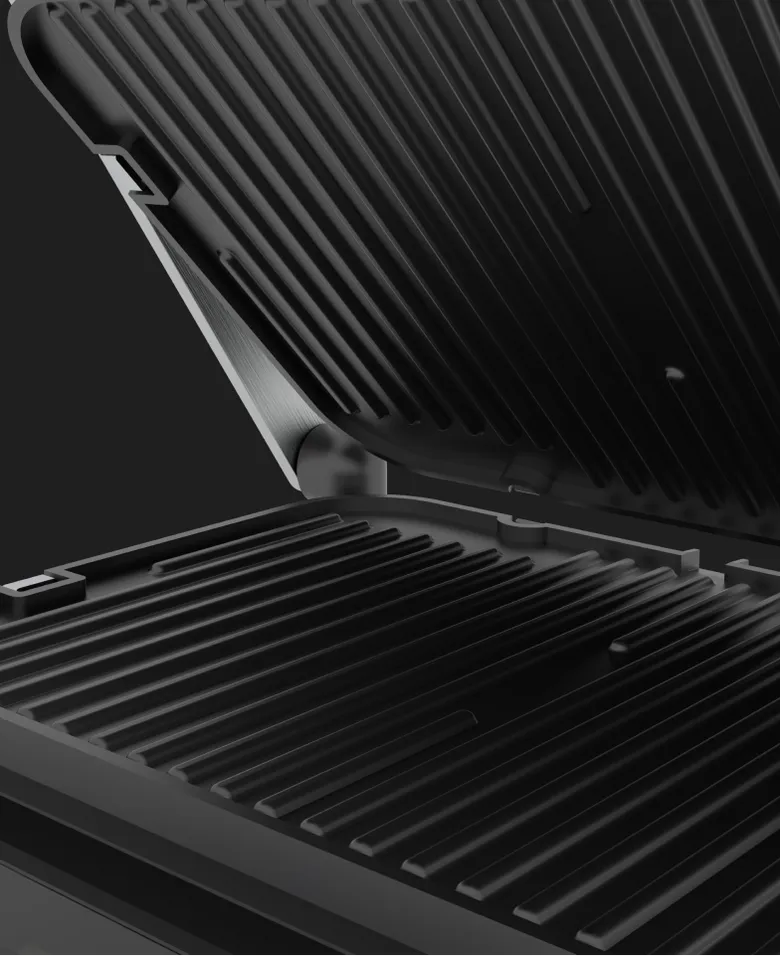 Cook like in an oven!
Use an appropriately sized disposable aluminum or casserole dish for a variety of omelets, casseroles, julienne, baked vegetables, and more.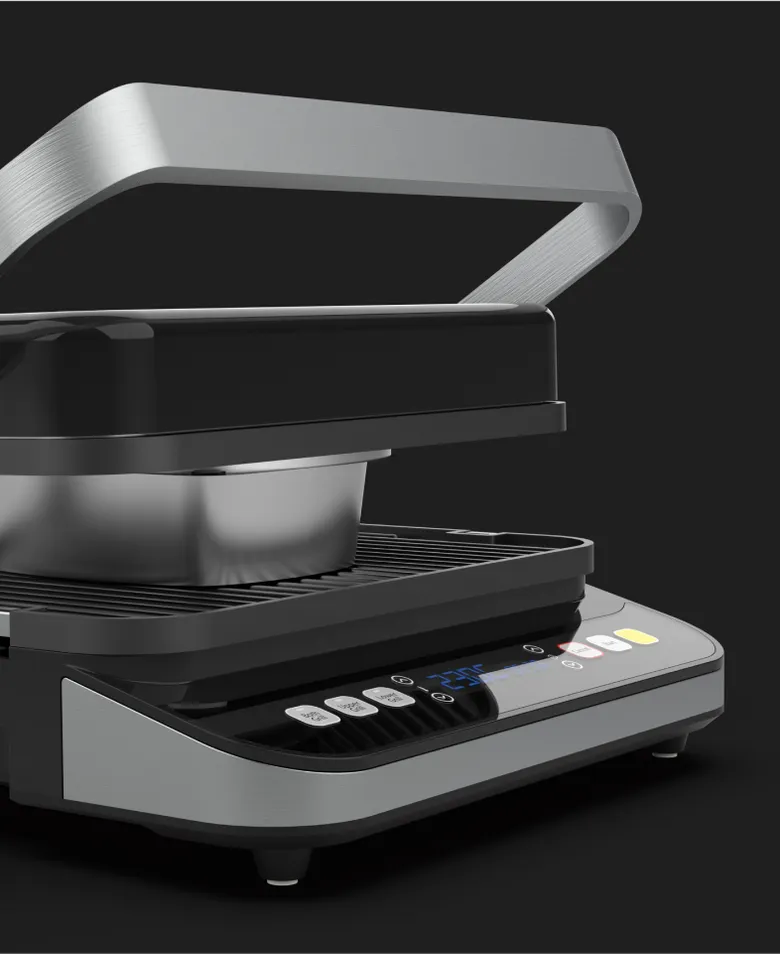 Safety
Thermal insulation of the body will prevent you from getting burned while operating at maximum heat levels. Furthermore, there is an auto-shutoff function in case of overheating.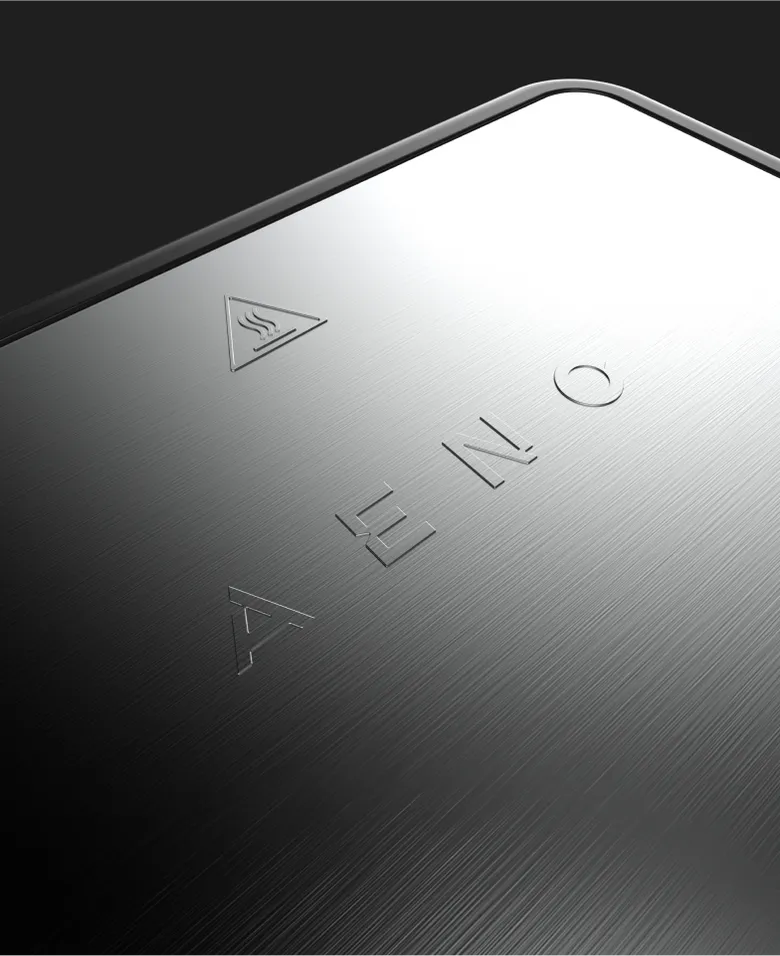 Specifications
Control Type:
Touch Control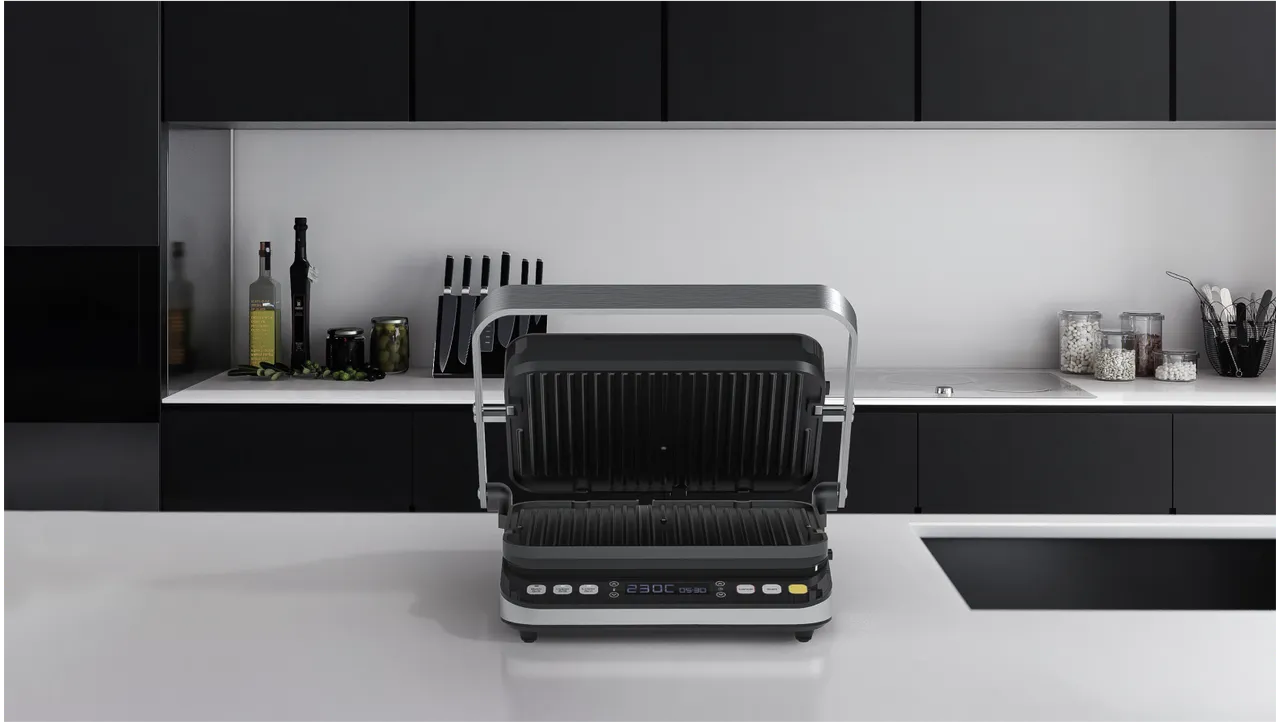 Online recipe book
Delicious recipes, specially designed for automatic grill programs, which are regularly updated by a professional chef.