AENO ROBOT VACUUM CLEANER RC1S
AENO Robot Vacuum Cleaner RC1S
Clean your floors without lifting a finger
Highlights

Automatic cleaning and charging station

Smart control via AENO App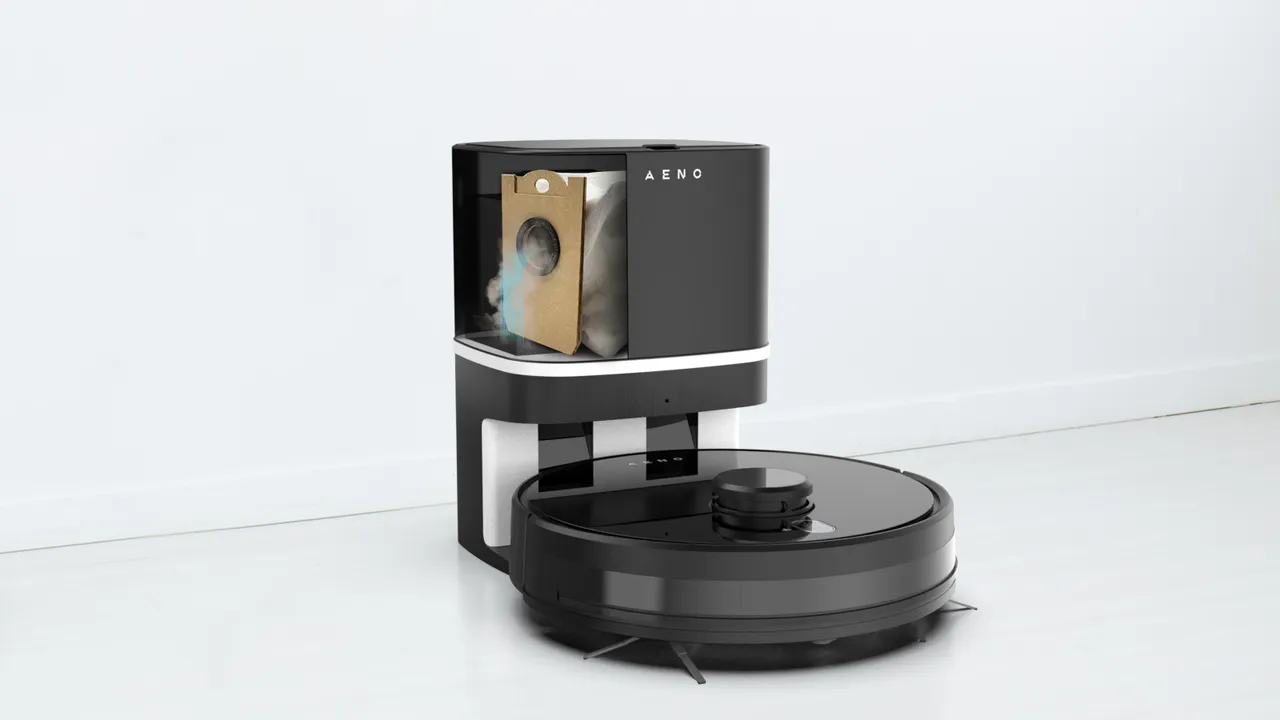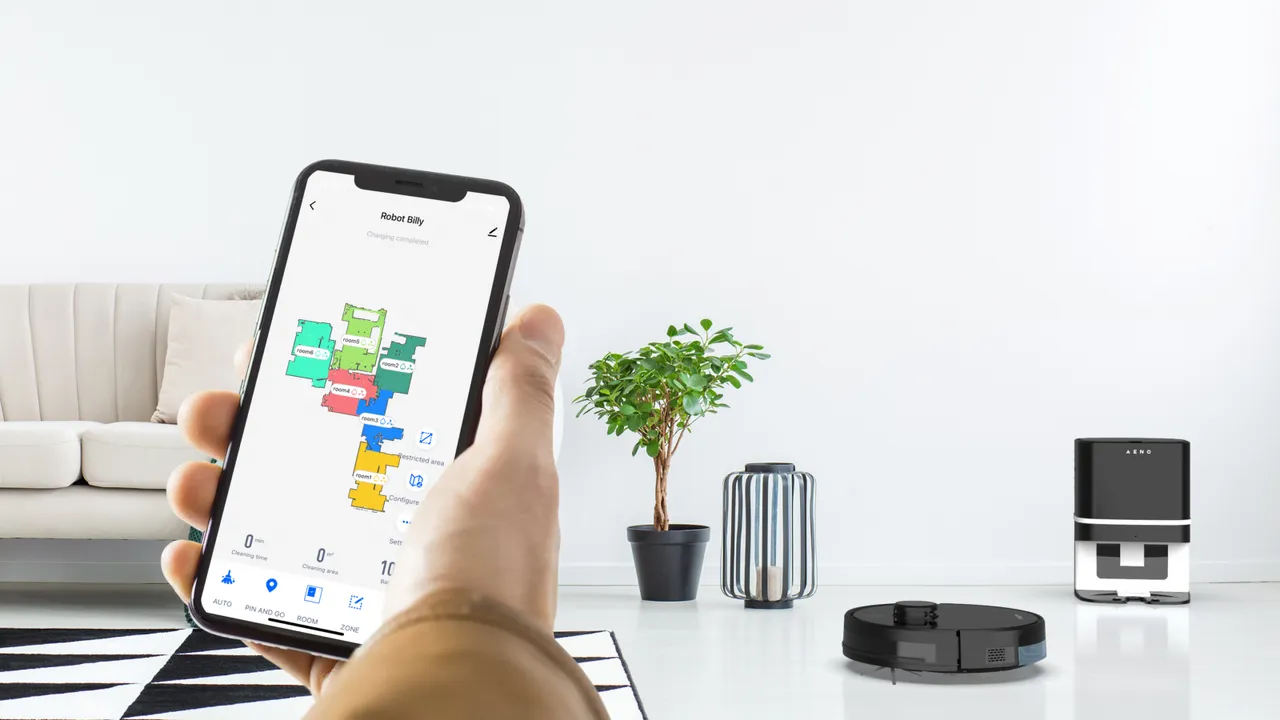 Wet and dry cleaning
The robot vacuum cleaner can not only clean up to 150 square meters at a time, but also do wet cleaning, simply by setting the water container capacity to 370 ml. Electronic water supply control with a choice of 3 modes (low, medium, high) allows you to choose the best cleaning scenario depending on the type of flooring and the level of dirt.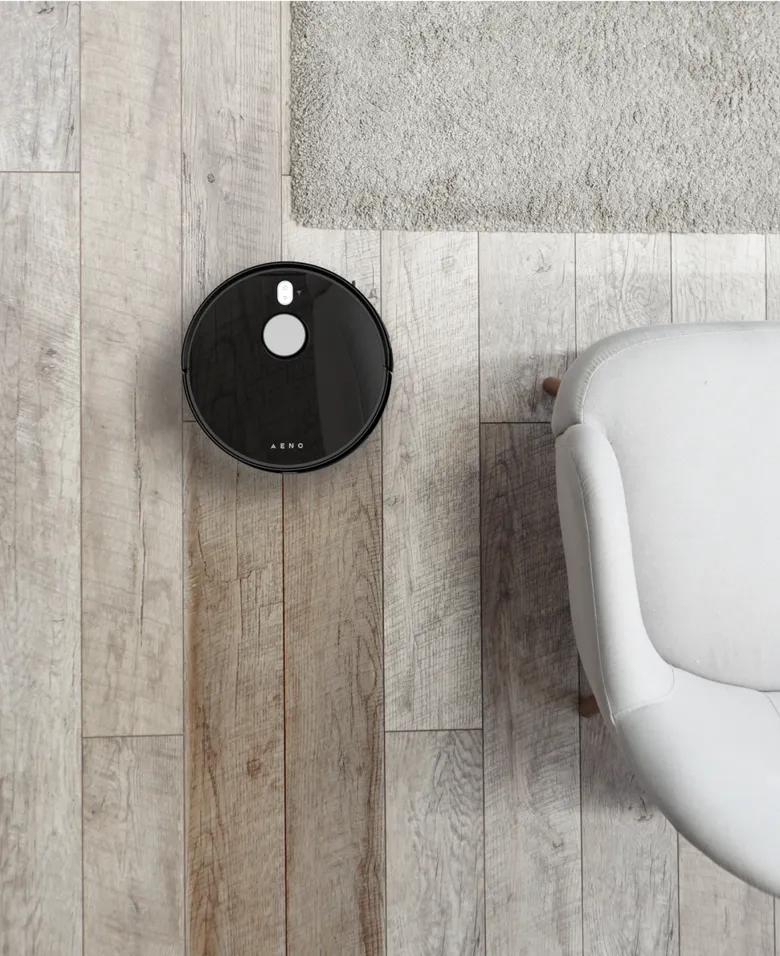 UV lamp
The final step in cleaning is a beam of ultraviolet light, which additionally kills bacteria, mold and fungus. The UV lamp is located under the robot vacuum cleaner and is not harmful to your health.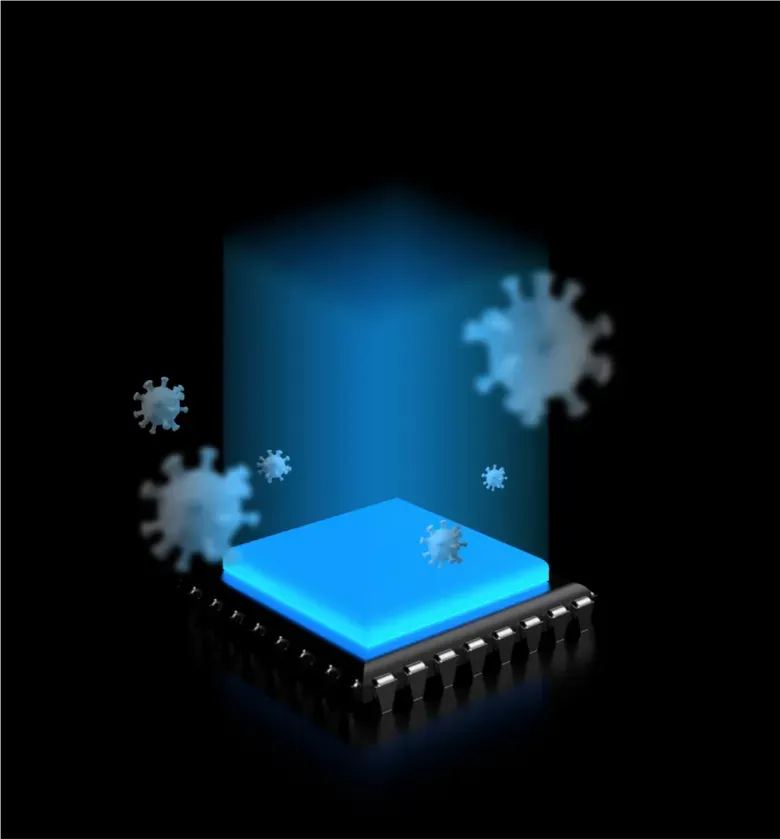 Lidar
Remote sensing technology that uses a laser to collect measurements, which can then be used to create 3D models, maps of objects and rooms. Smart room mapping allows you to memorize all the objects in the room and make cleaning more efficient bypassing the obstacles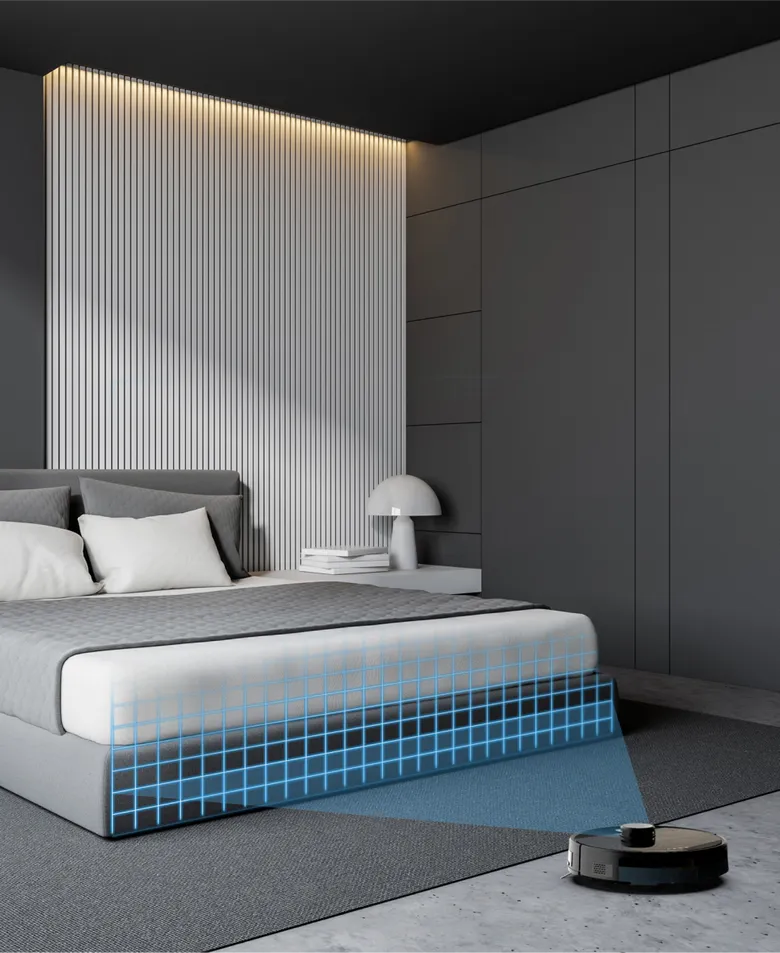 Continued cleaning from the same place
If the battery is low, cleaning is paused for charging, and then continues from the same place after charging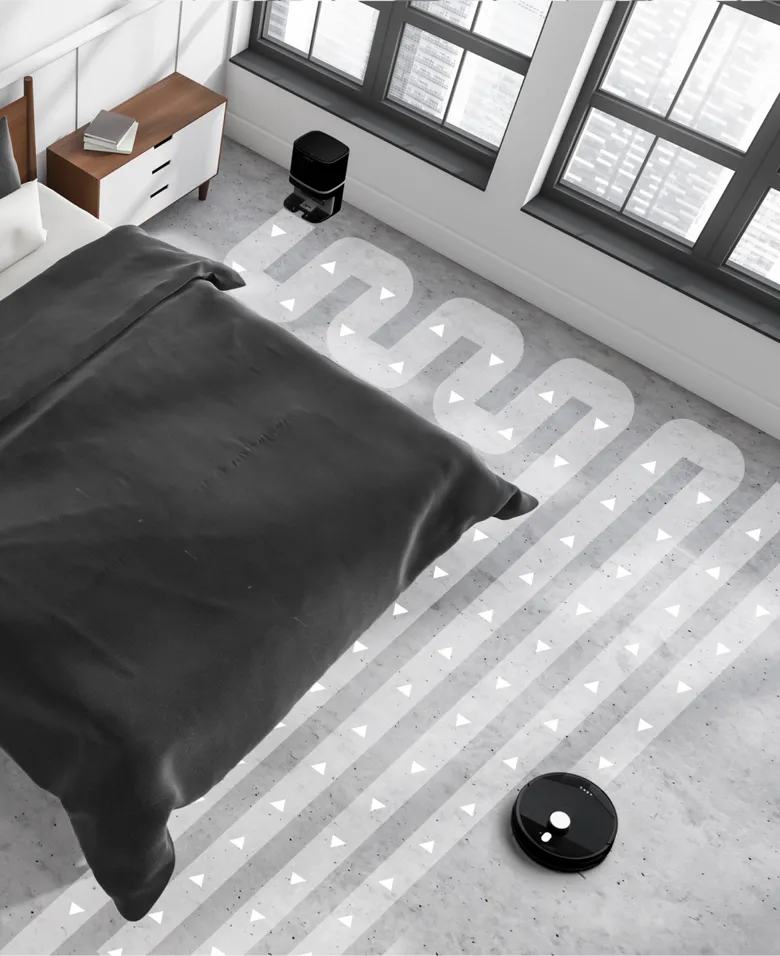 Virtual walls and no-go zones
Clean only where needed. The setting allows you to limit the cleaning area to a specific selected area in the room or the entire room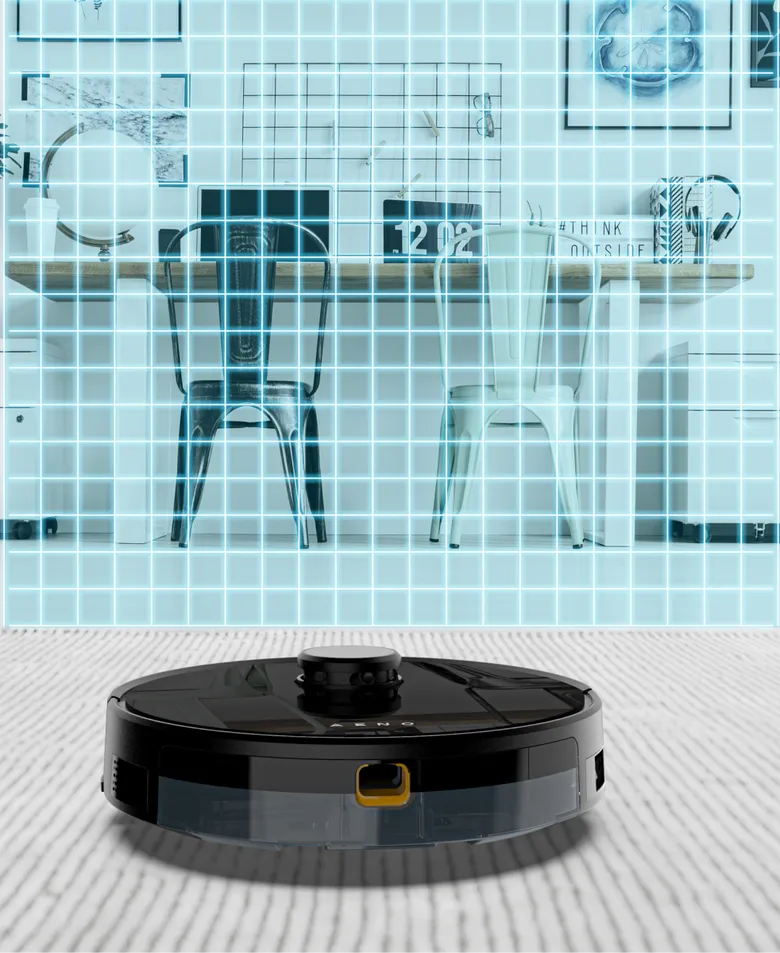 Manual control
The kids will love it. Control the vacuum cleaner like a game using the remote control or via the AENO app. Manual zone cleaning and individual room cleaning.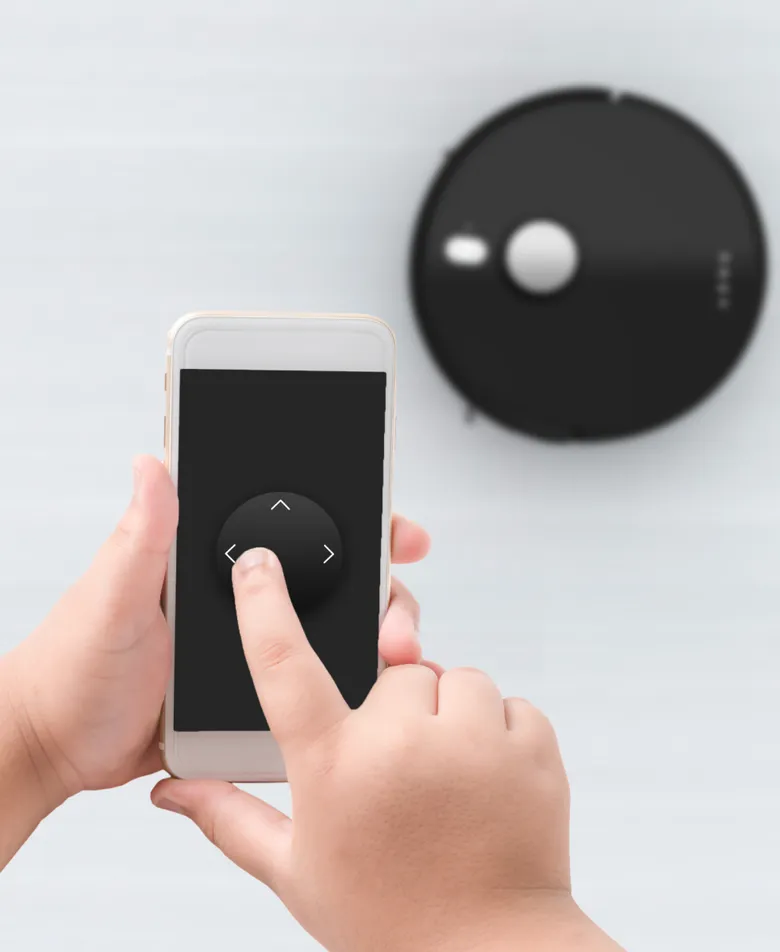 Product Hints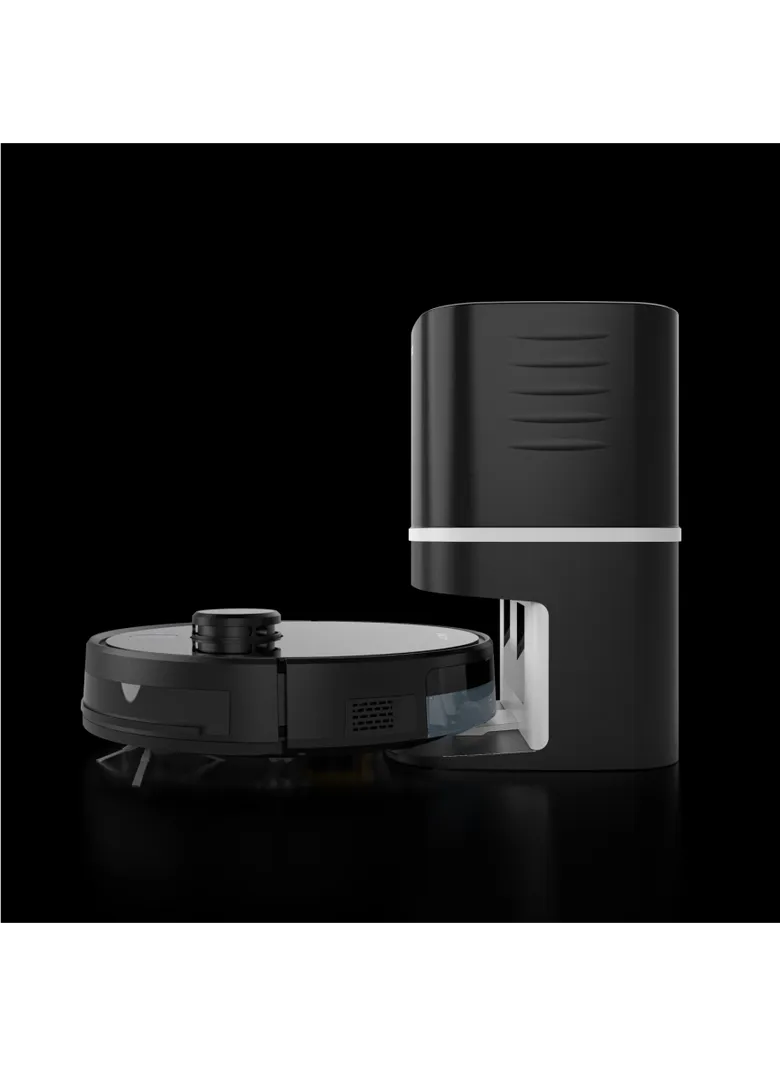 High suction power
4000 Pa is enough to effectively clean all types of surfaces, including carpets. 4 levels (Eco, Medium, High, and Turbo) to choose the best setting for easy or thorough cleaning.
Сleaning schedule
Clean only when needed. Create your own cleaning scenarios by adjusting the frequency of cleaning and the time of day the robot vacuum cleaner operates.