Highlights

46 000 vibrations per minute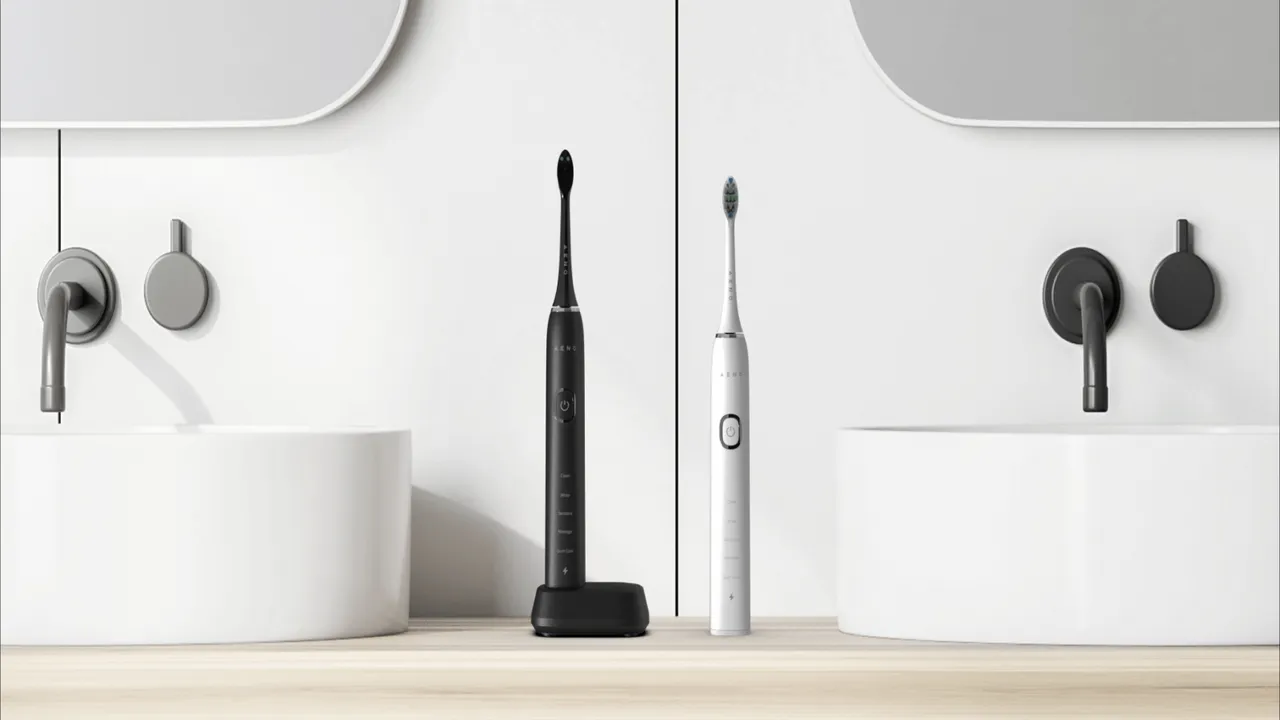 5 cleaning scenarios with 3D touch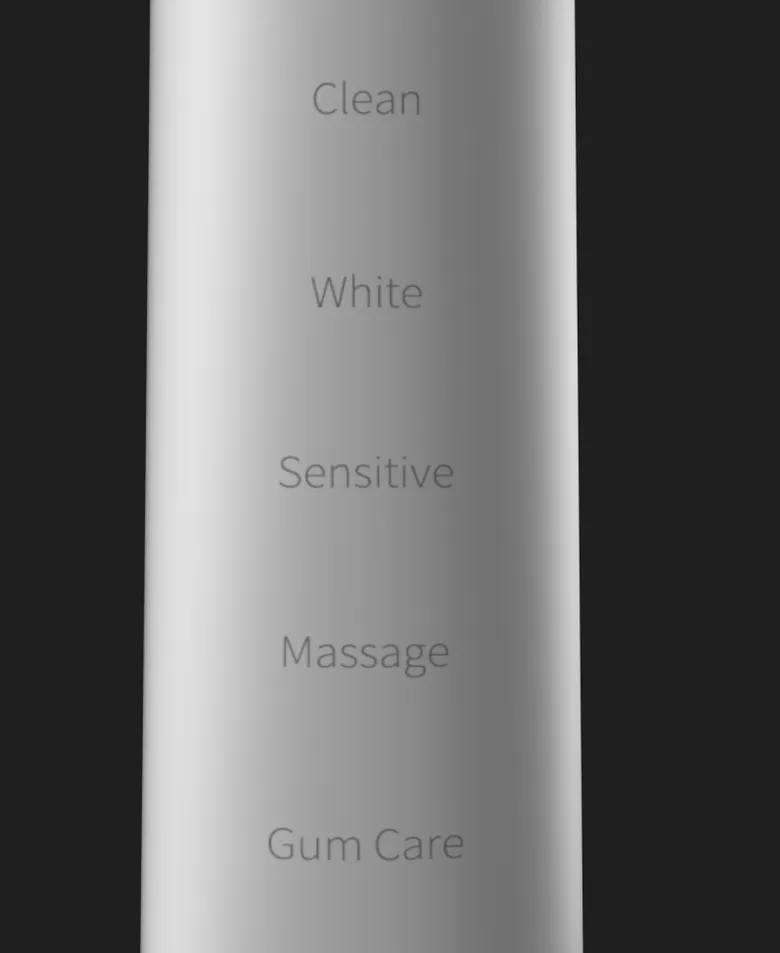 Clean
It can effectively clean every corner of the mouth and is recommended for daily use
White
Polish bright white teeth and brush into white teeth
Sensitive
Take care of sensitive gums and accompany the oral cavity through the unhealth period
Massage
It is recommended for beginners to protect gums from bleeding discomfort
Gum care
Gently massage the gums and do SPA to them
46 000 vibrations per minute
Under the influence of high-frequency oscillations from biological fluids and toothpaste oxygen-saturated finely dispersed foam is formed, which easily penetrates into hard-to-reach areas, destroys and washes away soft plaque.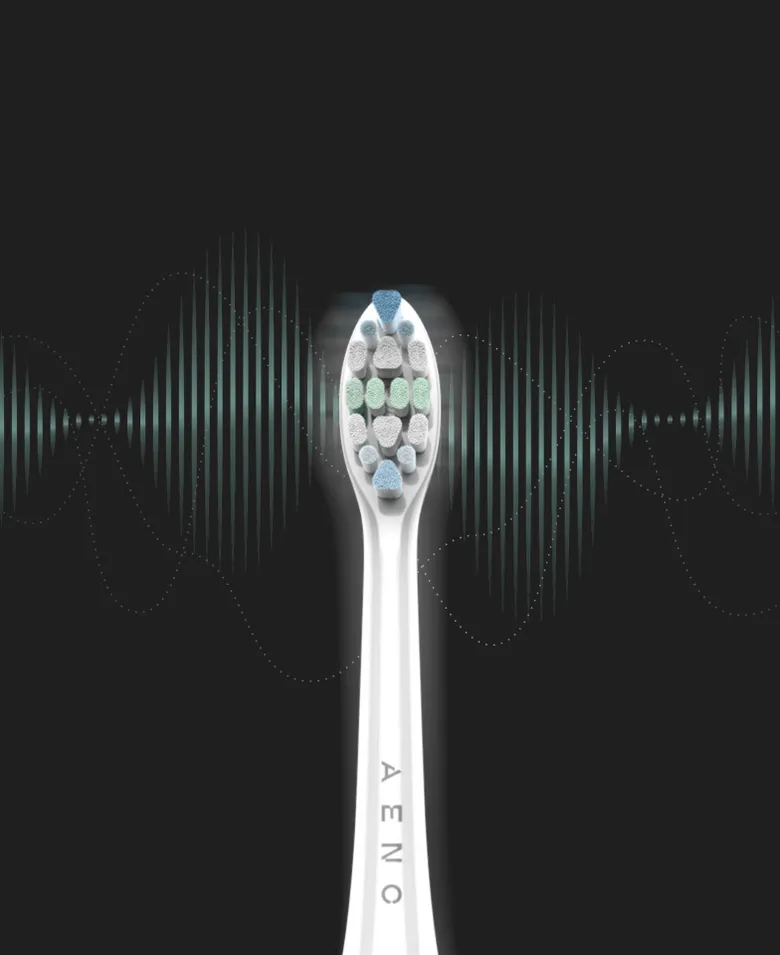 Wireless charging
Convenient wireless charger can be used as a brush stand to increases the comfort of using the toothbrush, since you do not need to plug the charger to the toothbrush - just leave it in the stand and it will always be charged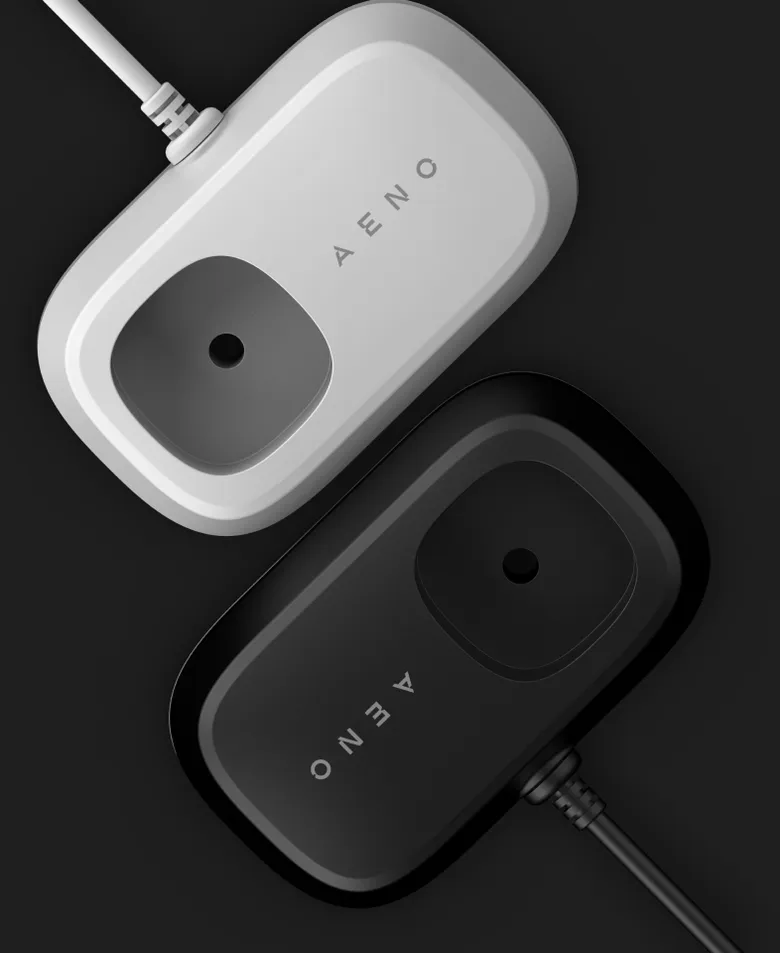 40 days without charging
Just 4 hours of wireless charging give up to 40 days of battery life without recharging for everyday use* or 90 days long standby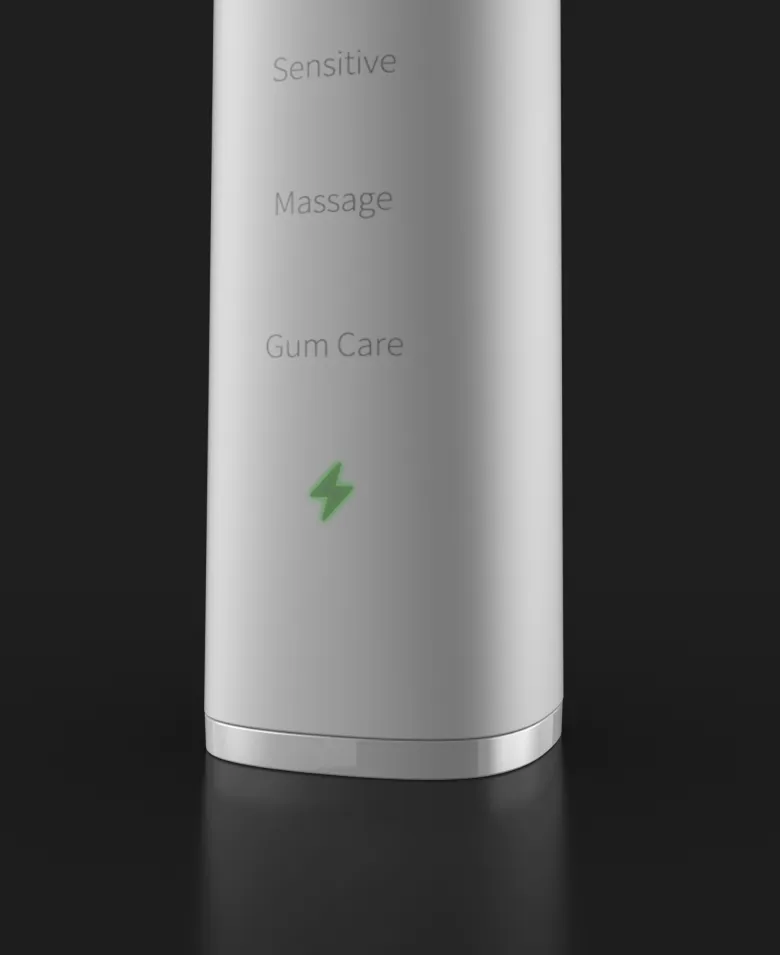 DUPONT™ filaments
DUPONT™ TYNEX® - premium quality toothbrush bristles to the oral care industry for over 75 years. In clinical studies, Tynex® bristles continue to show excellent wear performance and greater bend recovery compared with other materials. Interdental Cleaning, Plaque Removal, Gum Comfort, Gingival Cleaning and Anti-microbial have always been major needs of the oral care. DuPont has developed a series of bristles solutions to fulfill all consumer needs. Blue indicated bristles remind user to change toothbrush head - when the blue indicated bristle fade to white, it means user have to change brush head.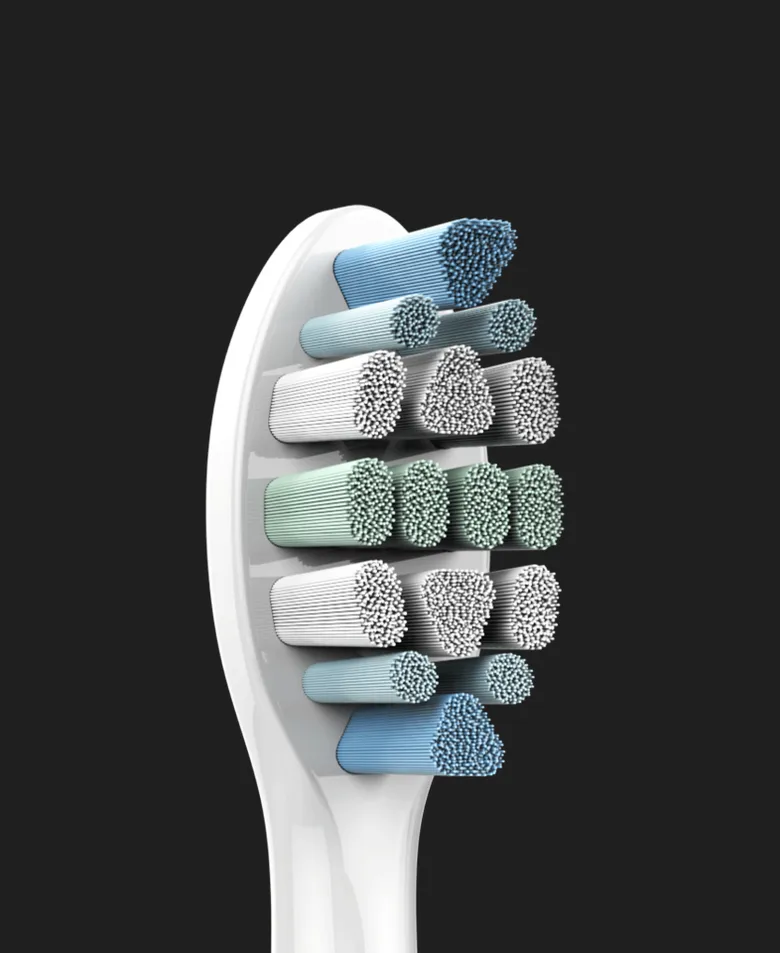 Smart reminder system
Dentists suggest that each brushing should be not less than 2 minutes. Smart reminding system will remind to change the brush area 4 times every 30 seconds for effective cleaning of all tooth surfaces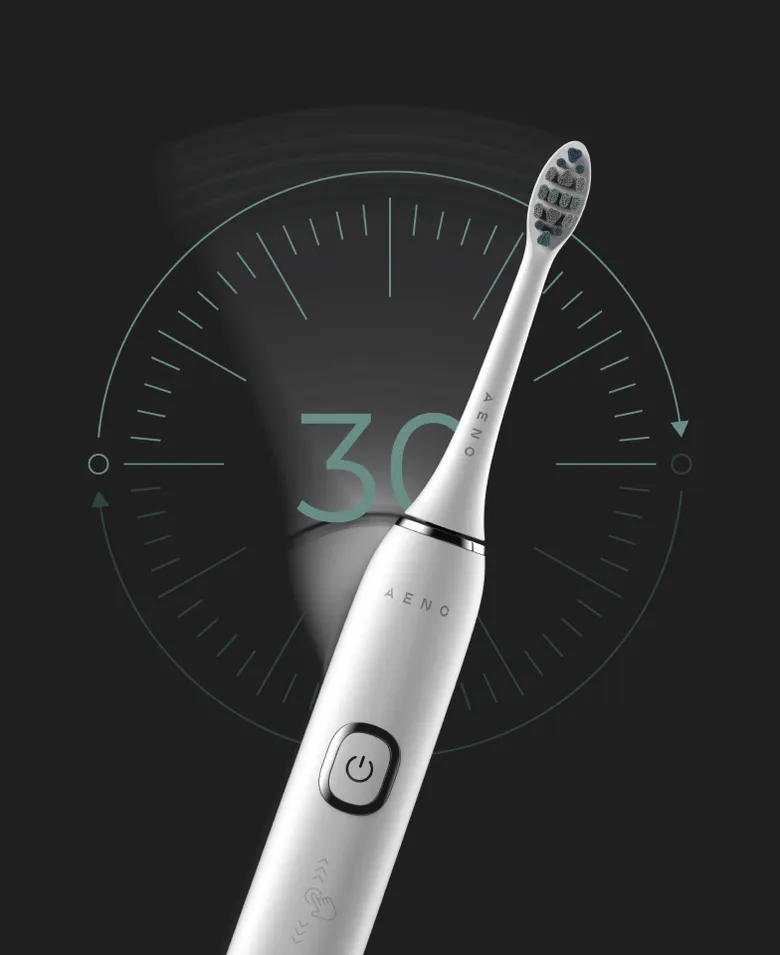 IPX7 waterproof
To quickly rinse your whole toothbrush under running water or clean your teeth while showering.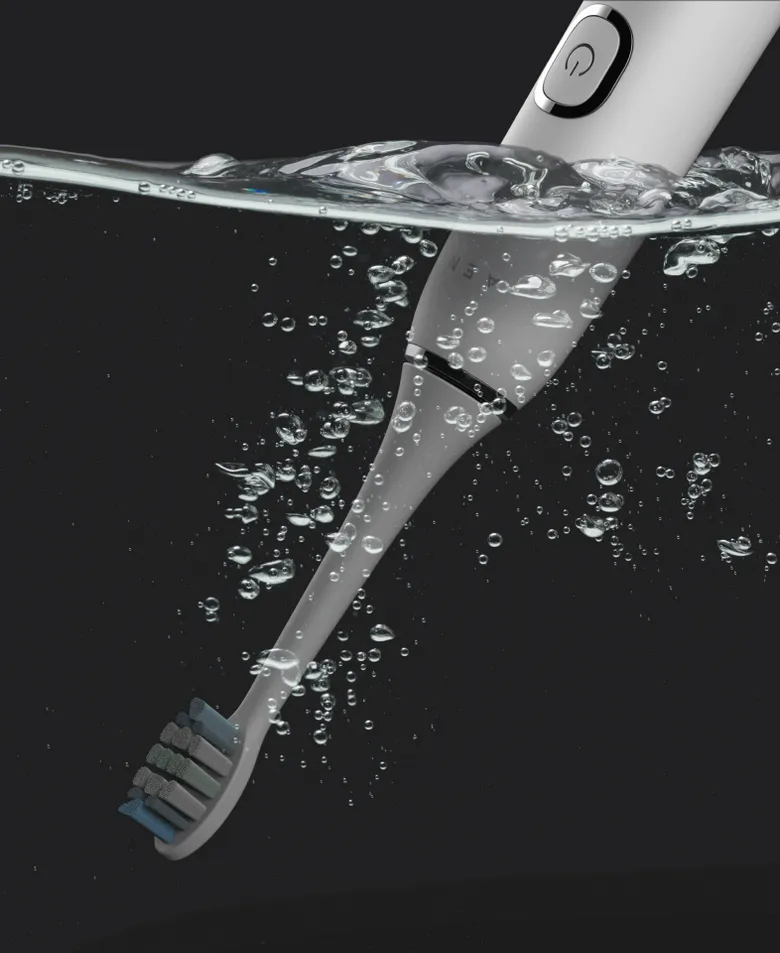 2 brush heads + icons
The kit includes 4 brush heads with different icons on them. Just choose your icon and you will always know where your brush head is.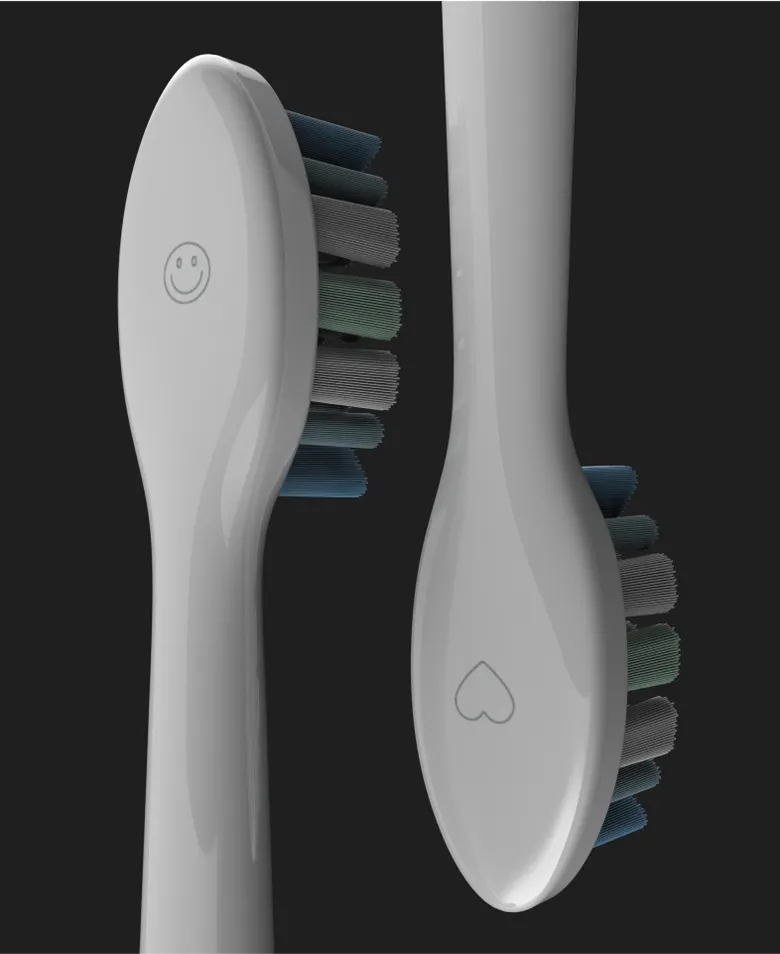 Specifications
Bristles Type
Dupont, Medium Hardness