Kitchen scales' primary function is to measure the weight of food. This is required for dish preparation according to recipes. The precise measuring of baking ingredients is crucial. This is a common tool used by everyone, from beginners to elite chefs.
Kitchen weighing-machines are widely available on the market as must-have tools for cooking. Thus, there are many various models available in stores, ranging from the most basic and affordable to sophisticated ones with smart functions that claim to be almost like a personal nutritionist!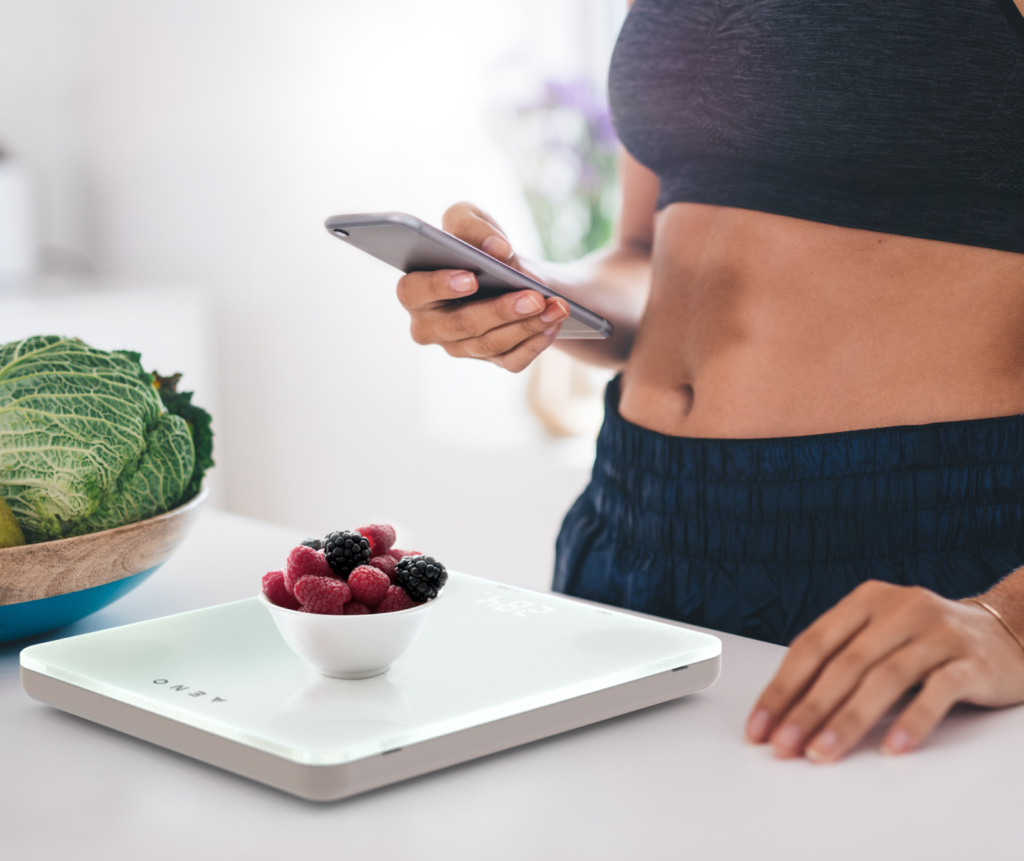 Which models are available? What are the advantages and reasons for using this instrument in the kitchen? What should you look for while picking a model? What features may you skip and do you need a smart model with calories counting? Let's go learn more about all these points in this article!
Types of food scales
Check out what types of food scales are available to choose from and purchase.
Traditional mechanical scales
The simplest basic weighing-machine is this one. This type of such kitchen tools frequently includes a platform and a plate or bowl that are used for weighing. A specific arrow that indicates the mass of the product is placed in the special bowl or on the plate.
Traditional mechanical models are simple to use and durable, however issues with precision can occasionally arise. They are limited to measuring in grams and kilos, and between measures, they have no method of remembering the outcome.
Electronic types of scales (or Digital type) make use of sensors to detect weight. The mass of a product may be easily read from the display screen, and the sensors generate values that are more precise than those from traditional tools.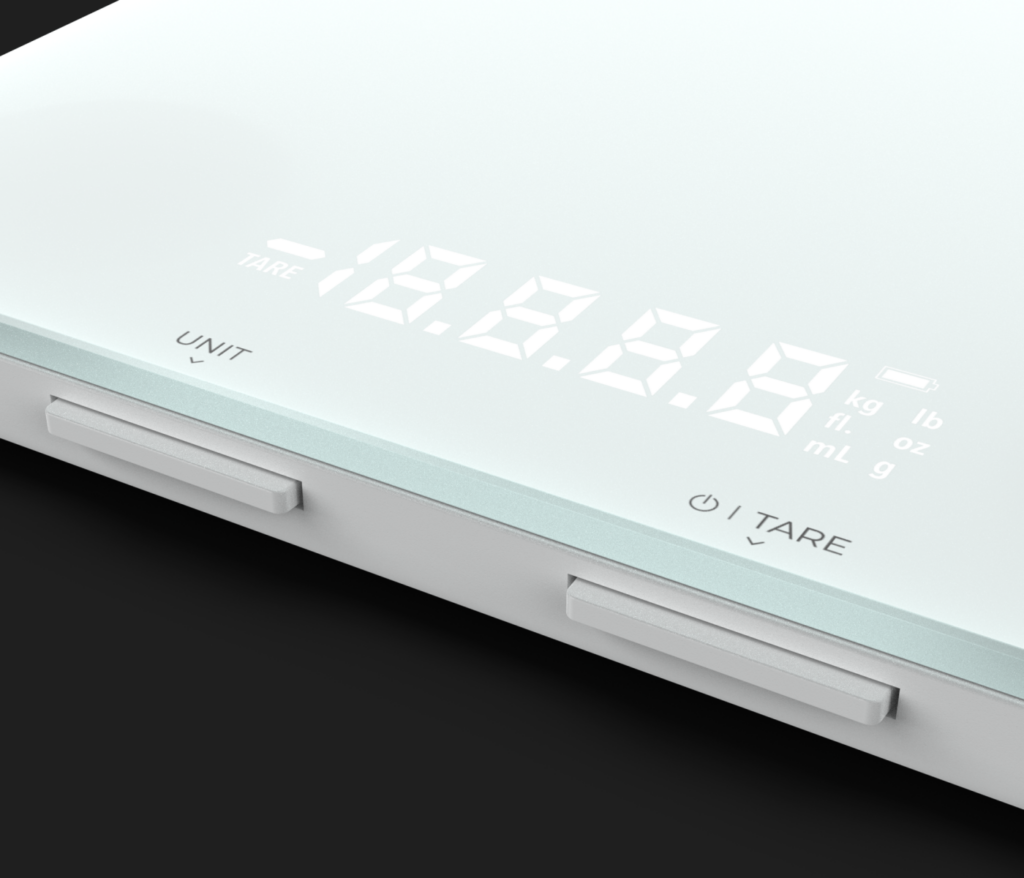 These types of kitchen scales detect portions for personal dishes as well as the components for recipes separately. Electronic weighing-machines are normally calibrated to 0.1 grams and handle up to 5 kg of weight.
Additionally, some digital models have a tare feature that returns to zero. When weighing various items in the same dish or container, this method might be helpful.
Commercial kitchens may weigh a variety of goods using kitchen hanging scales. Such tools have the benefit of carrying more weight than typical mechanical models and not requiring the entire product surface to touch the machine, which is helpful for weighing various items, especially those found in fairs.
These versions free up room, and some even come with extra functions like timers and box (package) weights.
A typical home kitchen scale has a 5 kg maximum weight capability. However, a large-capacity model may be a useful kitchen tool for professionals who frequently bake or prepare for large crowds in restaurants.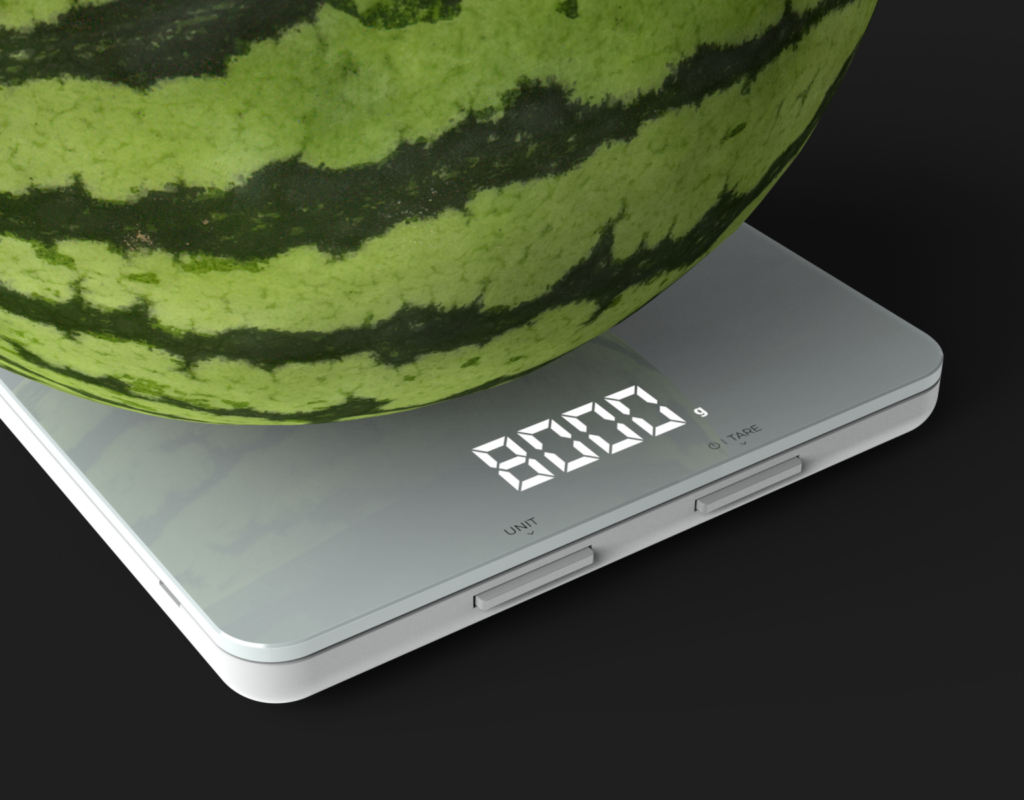 These types of weighing scale for food are perfect for measuring greater amounts of products because they generally have a capacity of around 10 kg.
The gram pocket scale is a portable tool that is made of lightweight materials. The highest weight that may be placed on this weighing-machine is usually 5,000 grams. Additionally, it includes a simple-to-read LCD and typically takes 2 units of AAA batteries.
The smart weighing-machine is an advanced kitchen gadget created to simplify and improve accuracy to plan a healthy meal or just a daily meal. The scale connects to a mobile app on the smartphone that allows users to add the products a person will be using.
The program then determines the recipe's nutritional data, including the amount of calories, lipids, proteins, and carbs. It also makes recommendations on serving sizes and offers healthy options to high-calorie components and fat food.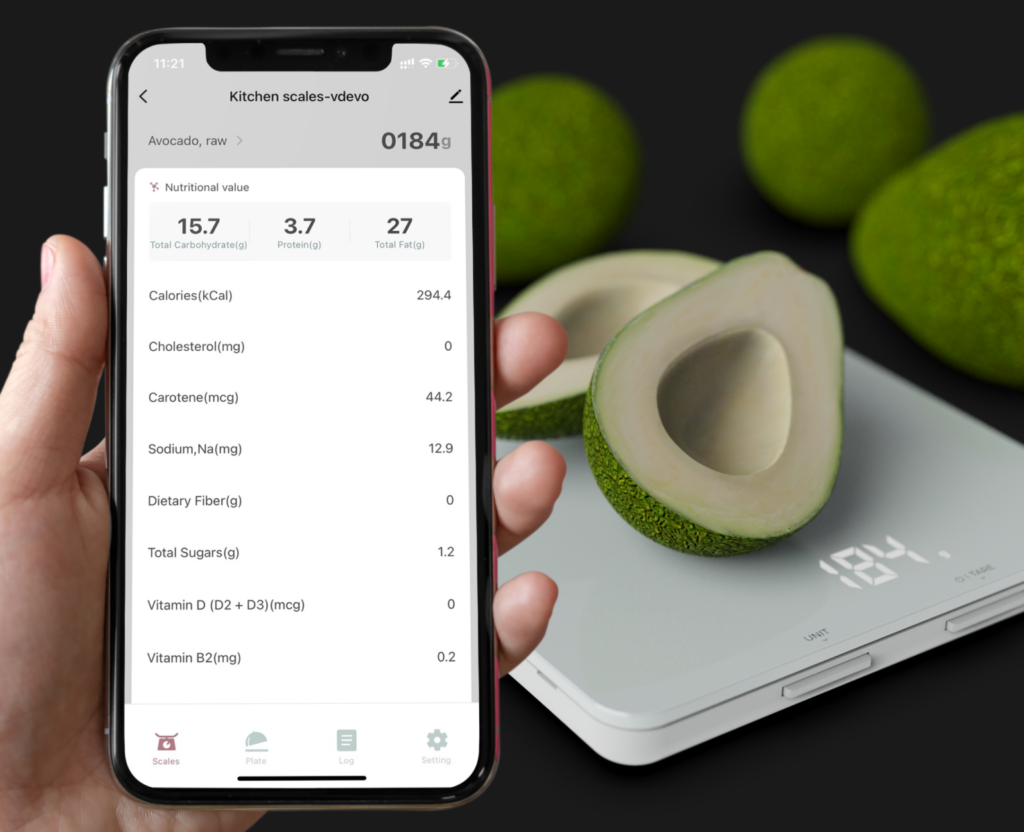 This innovative kitchen gadget supports smartphone, tablet and laptop connectivity to monitor user's progress over time.
Smart models analyzes many indicators – for example, KS1S AENO Kitchen Scale tracks 25 parameters.
There are non-standard scales in the form of spoons, cups and bowls. These are modern digital models with a fairly high accuracy. This form of device is convenient for working with liquid products and will be useful to cooks and amateur cooks as a supplementary but not the main tool.
How to choose
The most common type in modern kitchens is the digital model. You may choose from the following product lines, focusing on the expected capacity of the weighted products and the necessary functions: memory, separate tare weighing, and smart options for food control.
You can start with the intended tasks when selecting a model. Does it belong at a café or the kitchen at home? Do you require extra features or are you simply interested in weighing? Do you require the memory function? Do you wish to monitor the caloric and nutritional content of the food you eat? Before making a decision, ask yourself these questions, and the process will be a lot simpler for you. The portable electronic scales are excellent if you only need to correctly weigh the components for recipes; however, if you also want to keep track of the components and calories, you should look for smart models.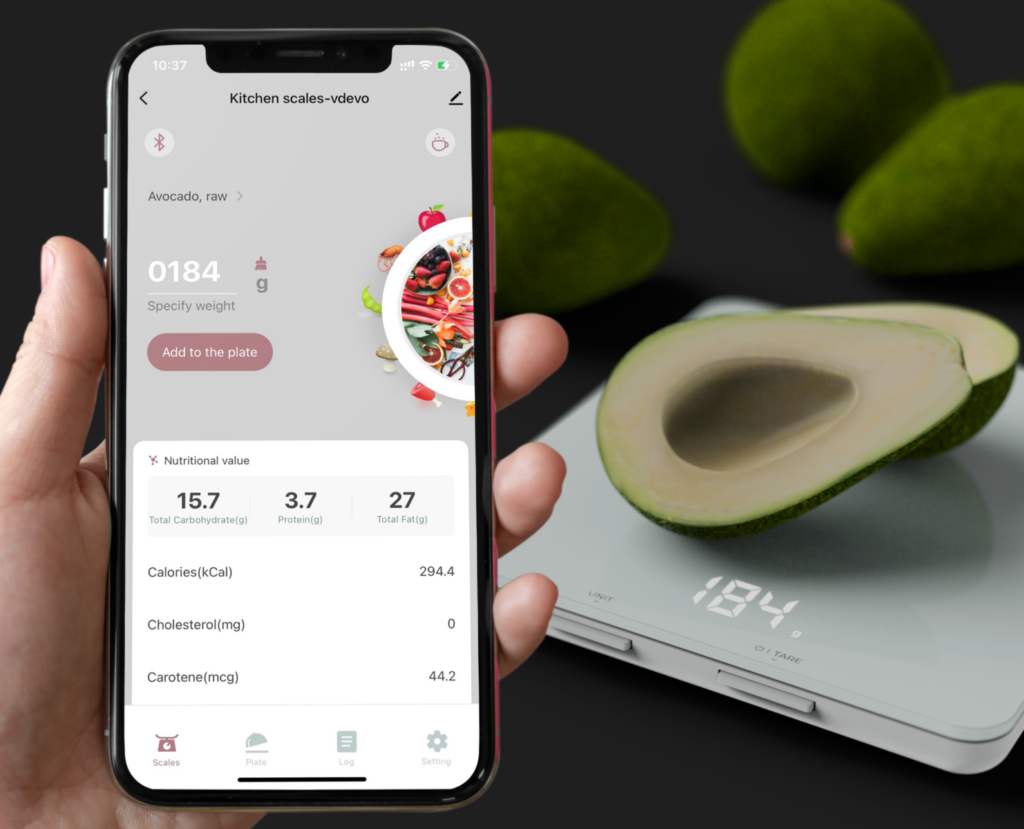 Every model is intended to support a specific maximum weight limit. It is crucial to consider your demands when selecting models: are they for cooking at home precisely according to a recipe or are they for a restaurant where frequent, big volume weighing is required? It should be considered that you intend to weighing-machine primarily: flour for a cake, pancakes for four people, or meat for a large group of friends at a barbeque. Compact pocket weighing-machines are ideal for use at home without the need for further features, and big volume scales can be helpful in a restaurant kitchen. You may also select a universal model; KS1S AENO, for instance, has an 8 kg capacity and smart features.
The material should be considered when selecting models. First of all, it should be as safe as possible since it comes into close touch with food. Second, the type of material used determines the simplicity of cleaning the surface.
The scales are frequently composed of glass, plastic, metal/stainless steel, or a mix of these materials. Devices with wooden components are uncommon; these weighing-machines seem stunning and peculiar and, at first glance, are difficult to tell apart from a regular cutting board.
Tempered glass, which is suitable for contact with food and enables you to weigh both room-temperature goods and hot or cold foods, is one of the most popular materials. Such a model may be found in the AENO series.
Special features that facilitate process and increase the usefulness are among the most sought after features.
– Sequential weighing
You may combine and weigh all the components in one container by using the sequential weighing feature. When kneading dough, for instance, you may add the appropriate quantity of sugar to the bowl before starting over from zero and adding flour in accordance with the instructions, etc.
– Calories counting
You can keep in shape by using the calories counting tool. The basic idea behind how it works is straightforward: place the item on the scales, type in its name from the device's base, and the amount of calories it contains is shown. In more sophisticated models, you can also count carbs using a bread unit counter. For people with diabetes, this option is extremely helpful.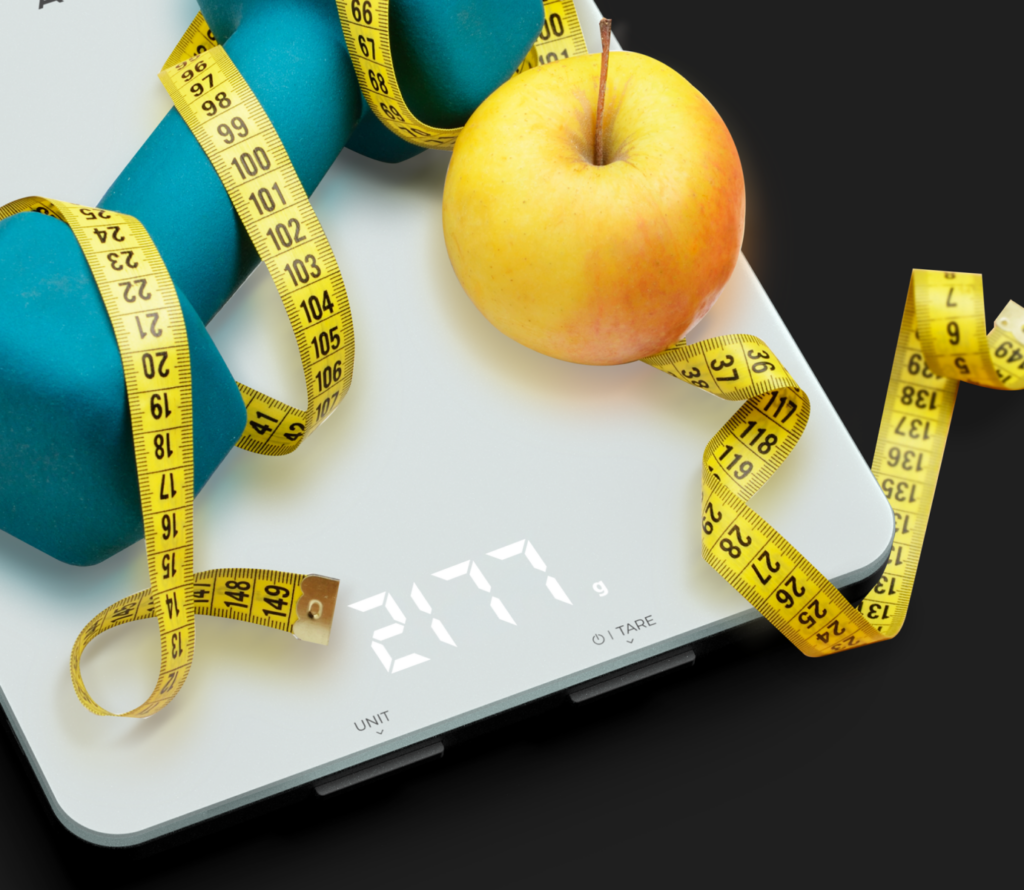 – Liquid volume measurement
Measuring the volume of a liquid is a function that independently converts weight into volume using a mathematical formula. Definitely useful for pancake lovers!
– LED, touch screen
The presence of a display, LED-indication, touch or button control, connection to the application is a "modern trend" that helps to make following a healthy diet easier.
– Switchable mass units
The option of unit selection is practical because various recipes may call for grams, kilograms, or pounds and ounces. Modern models provide a capability for changing mass units so that you don't have to waste time trying to translate one measurement into another.
– Nutritional report each and every day
The smart model KS1S AENO provides this option. A thorough analysis of caloric consumption, macronutrient ratios, and vitamin and mineral intake is provided by the scale, which keeps track of the nutritional worth of each meal. The report may be seen by users to pinpoint issues like overeating or nutritional deficits.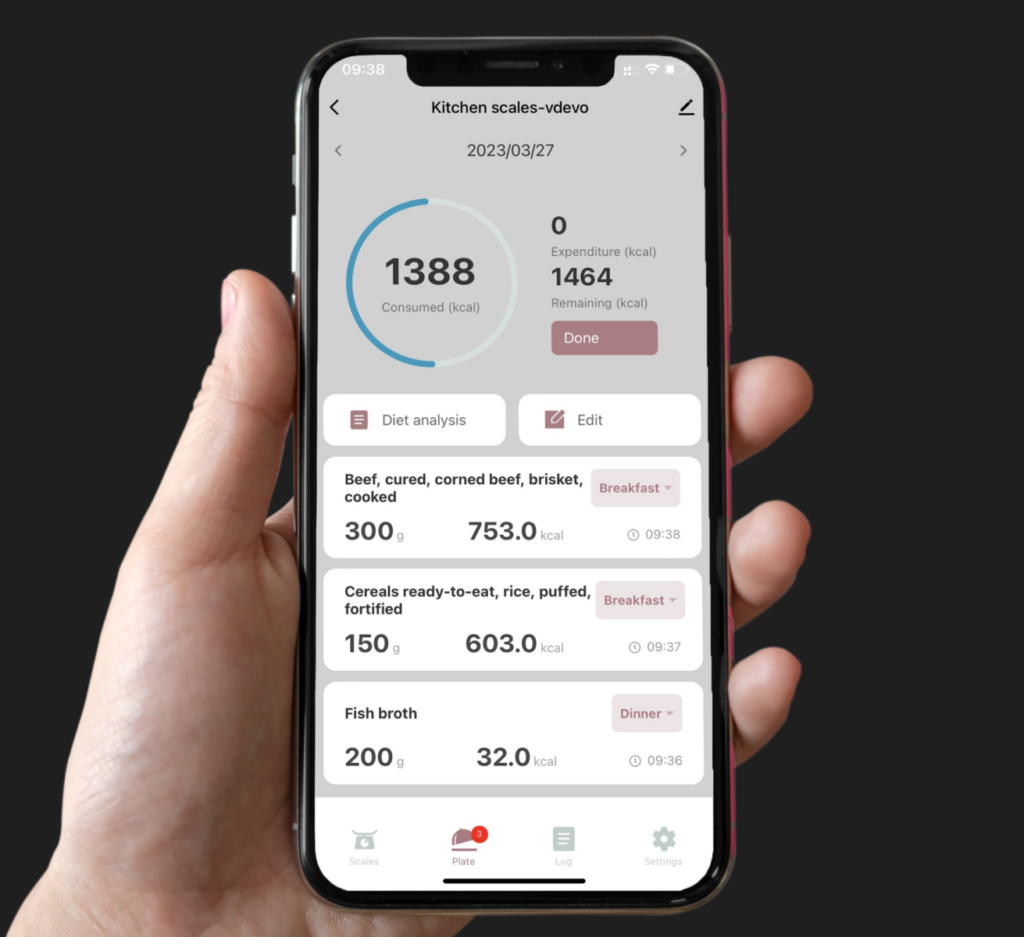 – Special modes
Some models could come with some unique characteristics. For instance, AENO scales offer a coffee mode that accurately measures the quantity of coffee and water needed for ideal brewing. Proportions are proposed based on personal tastes and habits. With any brewing technique, such as the French press or pour over, the timer feature keeps track of the preparation time for the best taste and aroma.
Your best choice
How to choose a kitchen scale? First decide on your expectations and only then choose the type of tool. An electronic weighing-machine is a must-have kitchen essential. Smart scales provide exciting extended functionality. You can get acquainted with the AENO smart model at the link: https://aeno.com/product/kitchen-scale-ks1s
Want to BUY this product?
Check out retailer list for your country.